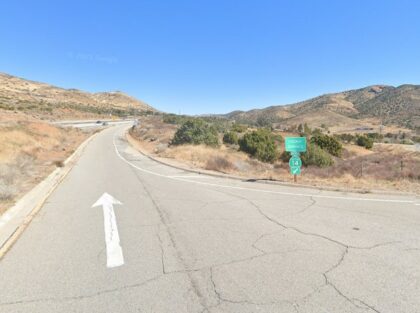 A multi-vehicle collision injured four people in Santa Clarita on Saturday morning, March 4, 2023.
Reports indicated the crash transpired around 9:20 a.m. on the Antelope Valley (14) Freeway at the Escondido Canyon Road off-ramp.
According to authorities, they received calls of the collision and discovered one person trapped in the wreckage caused by a white wrong-way vehicle.
An initial report stated that a Toyota Tacoma pickup truck was traveling southbound in the northbound lanes near the center divider.
Firefighters and paramedics were dispatched to the scene and transported two people to hospitals with critical injuries and two others with minor injuries.
A Sigalert issued at 9:39 a.m. closing all northbound lanes was canceled by 11:40 a.m.
Further investigations on the crash are ongoing.

Multi-Vehicle Collision Statistics
Between 20 and 50 million people worldwide suffer injuries caused by accidents or permanent disabilities. Traffic accidents result in the deaths of 3,287 people every day in the United States.
In California, severe and fatal car accidents are exceedingly common. Traffic is responsible for 10% of all deaths in the state. Statistics show 3,889 people died and 276,823 were injured in motor vehicle accidents in 2017.
Data from the California Office of Traffic Safety indicates that 19,938 car accidents in California resulted in injuries or fatalities in 2019. As compared to the previous year, there was a 1.6% decrease.
It is estimated that thousands of vehicles are on the road every day. Several safety measures can be taken to prevent such incidents. These include driving sober, wearing a seatbelt and child restraints, increasing visibility, and using proper headlights and road lighting.
We can assist you in obtaining a police report following an accident.
We only need to know what happened and where it occurred. Our staff will then contact the relevant parties and provide you with all the information you need.
Our expert team handles this process for each client, so there is no need to worry if your insurance will cover any damage or injuries-we'll manage it all!
Award-Winning Car Accident Lawyers in Santa Clarita
People who have been traumatized by accidents may need more time and effort to recover. During this time, they may have difficulty finding work and may have significant medical debt.
Filing an insurance claim can be a complex process. Our firm aims to ensure that your case is successfully resolved.
You can reduce your financial burden if the negligent party or their insurer compensates you. The best option is to hire an experienced attorney to guide you through the lengthy legal process and successfully defend your case.
Our award-winning Santa Clarita car accident lawyers at Arash Law, headed by Arash Khorsandi, Esq., are committed to assisting clients in obtaining the best possible results. We strive to shorten your recovery time so that you can resume your normal activities as soon as possible.
You may contact us at (888) 488-1391 or fill out our online "Do I Have a Case?" form to learn more about your legal options.