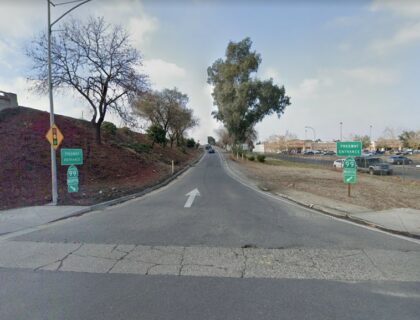 Several people were taken to the hospital after a bus crash in Merced on Saturday afternoon, March 4, 2023.
According to authorities, the collision occurred around 2:00 p.m. on the Martin Luther King Jr. Way off-ramp.
Reports stated that officers responded to a report of an overturned bus in the area and discovered 16 teenagers inside the vehicle.
Everyone on board was on their way to a quinceanera.
Paramedics responded to the scene and transported several passengers to the hospital after sustaining injuries. All are expected to recover completely.
The adult driver claims a mechanical failure caused the crash, and it was determined that drugs or alcohol were not factors.

Bus Accident Statistics
The Federal Motor Carrier Safety Administration (FMCSA) data shows 232 people were killed in bus accidents in 2017. This is a decrease of 1% from the 234 fatal bus accidents that occurred in 2016.
From 2007 to 2017, commuter buses accounted for 13% of all fatal bus accidents in the United States. Approximately 40% were school buses, while 35% were public transportation buses. In 2017, thirteen intercity buses were involved in fatal accidents in the country.
The National Safety Council (NSC) reported that 117 people were killed in school bus accidents in 2018. Two hundred seventy-seven people were killed, and 3,939 were injured in California during this period.
Human error accounts for the majority of bus accidents. An accident may occur when bus drivers fail to pay attention or perform their duties properly. Failure to maintain a bus in good condition or to provide adequate training to the bus driver may also contribute to a bus accident.
What Should You Do Following an Accident?
In case of an accident, we can assist you in obtaining a police report.
All we need from you is a description of what happened and where it occurred. Our next step will be to contact the appropriate parties to obtain the necessary information.
Regardless of the damage or injury that occurred, we will handle this process for you, so you don't have to worry about whether your insurance will cover it. We'll make sure it happens!
Trusted Bus Accident Attorneys in Merced
If you sustain injuries resulting from a bus accident, you should immediately consult an attorney. You may be asked to accept less compensation from insurance companies or other parties affiliated with the bus company.
Generally, bus accidents are more difficult to prove liability than car accidents. Several other parties may be liable for your injuries, and many may be jointly responsible.
Count on our Merced bus accident attorneys at Arash Law, led by Arash Khorsandi, Esq., to conduct a thorough investigation into the accident immediately. Our legal experts will guide you throughout the process, so your case has the best chance of winning.
If a bus accident has left you injured in California, don't hesitate to call us at (888) 488-1391 or click on our website's "Do I Have a Case?" link to request a free case review.