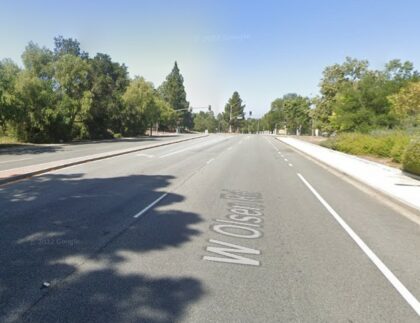 A 53-year-old man working for a tree-removal company was killed while operating a tractor in an orchard near La Grange in Stanislaus County on Saturday afternoon, March 04, 2023.
According to the Stanislaus County Sheriff's Office and the Stanislaus Consolidated Fire Protection District, the workplace accident occurred around 5:00 p.m. at 1600 West Olsen Road.
The man, Raymundo Y. from Riverbank, was reportedly pinned between a tree and a tractor tire. A battalion chief's event description claimed a four-wheel drive apparatus was deployed because of the muddy situation in the orchard.
People working with the victim managed to free and bring him to the pavement in a Kubota utility vehicle. Unfortunately, he was declared dead due to obvious signs.
The workplace accident is being looked into by both the Sheriff's Office and the California Division of Occupational Safety and Health.

Workers' Compensation Accident Statistics
The Insurance Information Institute collects data on workers' compensation claims. Laborers, commercial truck drivers, nursing aides, stockers and order fillers, retail salespeople, light truck drivers, general maintenance and repair workers, registered nurses, construction workers, and janitors and cleaners made up the top ten occupations with the highest rates of workers' compensation claims in 2019.
Fires, explosions, transportation accidents, falls, intentional injuries (including homicides), contact with objects, and exposure to hazardous substances and conditions were the leading causes of death and injuries on the job in 2017 and 2018.
What to Do After a Workplace Accident
Any kind of catastrophe calls for immediate medical intervention. If you wait to obtain medical attention for your injuries, they may get worse. Workers' comp may try to make you pay for these "additional injuries" by saying that you were at fault. Be sure there is absolutely no way the insurance company can deny your claim. Being checked out at the hospital quickly will help your health and chances of receiving reimbursement for your injuries.
After receiving medical attention, you must report the incident to your superior. The claim may be denied if the insurer is not notified quickly enough. Although the firm has promised to do so, there is no guarantee that it will actually do so. Don't forget that if the company's insurance is at risk, they might not take your side in a dispute.
Workers' Compensation Lawyers in Stanislaus County
When an employee is injured on the job in California, they may be eligible for benefits under the state's workers' compensation law. Workers' compensation insurance will pay for any injuries received on the job, regardless of who was at fault. This does not include injuries sustained due to "horseplay" or similar negligence.
Without showing that their employer or anybody else was at fault, the strategy allows victims to reclaim the costs of medical care, time off work, and disability payments. Our experienced attorneys will represent you in the event of a claim, ensuring that your rights are protected and that the issue is resolved in the best possible manner (or take your case to court).
Our trusted Stanislaus County Workers' Compensation attorneys at Arash Law, led by Arash Khorsandi, Esq., have extensive experience advocating for accident victims, with awarded compensation totaling $400 million. Call (888) 488-1391 now or click the "Do I Have a Case?" on our website to set up a free consultation with one of our attorneys.