Authorities say a 61-year-old woman was killed in a hit-and-run traffic collision in East Oakland early Saturday, March 5.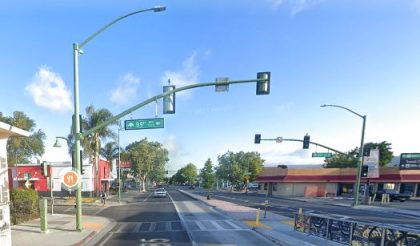 She was discovered around 2:15 a.m. in the westbound lanes of International Boulevard's 9900 block.
The woman, a 61-year-old Pittsburg resident, will not be identified until her family is notified.
The woman was crossing the street outside of the marked crosswalk lines when she was struck by a vehicle that then fled the scene, according to police.
It's unclear whether the crash was caused by alcohol, drugs, or the vehicle's speed.
The Oakland Police Department and Crime Stoppers are offering a reward of up to $10,000 for information leading to the arrest of the driver.
The accident remains under investigation.

Fatal Hit-and-Run Accident Statistics
Leaving the scene of an accident is a crime unto itself. Sadly, hit-and-runs continue to occur on a daily basis on US highways. In the United States, hit-and-run accidents occur on a regular basis.
In 2016, 2,049 people were killed in hit-and-run accidents in the United States. Nearly six million people are injured or killed in hit-and-runs in the United States each year. The majority of the time, hit-and-runs involve pedestrians.
According to the AAA Foundation for Traffic Safety, the worst year ever for hit-and-runs in California was 2016. (the most recent year for which data is available). The number of people killed in hit-and-runs increased by 60% in the previous decade, to 337 in 2016.
For a variety of reasons, drivers flee the scene of an accident. Some of them may be high on drugs, have legal issues, be uninsured, or be illegal immigrants.
Alameda County Hit-and-Run Accident Lawyer for Victims of Fatal Hit-and-Run Crash
It can be incredibly upsetting and traumatic when a loved one is killed in a hit-and-run accident. A hit-and-run lawyer should be contacted immediately if you have been injured or a hit-and-run driver has killed a loved one.
Legal action against the person or entity responsible for your loved one's death could result in compensation for you and your family. Those who have lost a loved one or their marriage as a result of the carelessness of others have a special place in Arash Law's heart.
The details of your UM claim will be handled if the hit-and-run driver is not captured. Our Alameda County hit-and-run accident lawyers at Arash Law are prepared to represent you and your family if you or a loved one has been the victim of a hit-and-run accident.
It's important that you grasp the magnitude of the issues involved in each of these instances. For a free consultation with the best hit and run lawyer in the area, dial (888) 488-1391.