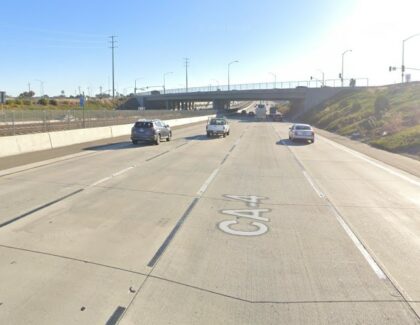 A multi-vehicle crash led to another car colliding with an ambulance and a fire engine in Contra Costa County early Sunday morning, March 5, 2023.
The collision reportedly occurred around 2:28 a.m. on eastbound Highway 4 near Loveridge Road.
When the fire engine and ambulance arrived, they discovered that a third vehicle had also been involved in the collision.
A fourth vehicle then collided with the fire engine and ambulance that were on the scene assisting with the previous collision.
The fire engine truck was taken out of service, and the extent of the damage is unknown at this time.
As a result, the ambulance had to be towed. Both the medics and firefighters on the scene at the time of the crash were unharmed.
There is no additional information regarding the drivers' conditions.
Officials advised drivers to slow down and be cautious when approaching accident scenes.

Multi-Vehicle Crash Statistics
According to the NHTSA, over 5.2 million car accidents were reported by police in the United States in 2020. In such crashes, 30% (1.6 million) were injured, while less than 1% (35,766) were killed.
In 2020, fatal crashes increased by 6.8%, with 1.34 fatalities per 100 million cars traveled, an increase of 6.8%. The injury rate declined 6.0 percent to 79 injuries per 100 million vehicle miles traveled in 2020.
Motorcyclists (4%) were the most common victims of traffic accidents, followed by pedestrians (3%) and pedal cyclists (2%).
A multi-vehicle crash occurs when three or more vehicles collide in a sequence of events. An accident may cause six cars to become entangled in the wreckage.
In contrast to traffic accidents, multi-vehicle crashes usually result in fatalities, serious injuries, and property damage. Such collisions are more likely to occur in most cases.
How To Obtain a Police Report Following an Accident
We can assist you in obtaining a police report following an accident.
The only thing we need to know is where and what happened. After that, we will contact the relevant parties and get you all the necessary information.
With our help, you don't have to worry about whether or not your insurance will cover any damage or injuries—we'll make sure that everything is covered!
Car Accident Attorneys in Contra Costa County
An accident caused by a careless driver may entitle the victims to compensation. Liability insurance is required in California, as it is in most other states.
In a car accident, victims may be entitled to recover their economic losses (such as medical bills, unpaid bills, and lost work time) and their emotional and physical distress.
Our Contra Costa County car accident attorneys at Arash Law, led by Arash Khorsandi, Esq., have handled similar cases for many years. As a result of our efforts, our clients have received compensation amounting to over $400 million.
We provide free consultations and case evaluations to car accident victims. Our client's needs are our top priority, and we strive to ensure they receive fair compensation.
Fill out the "Do I Have a Case?" form on our website or call (888) 488-1391 to schedule a free legal consultation appointment.