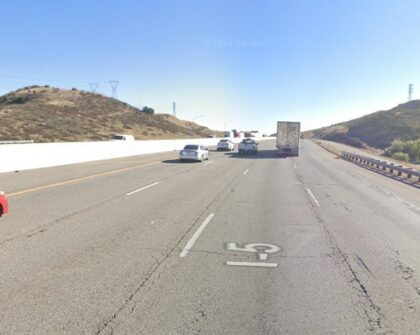 A two-vehicle collision sent one person to the hospital in Los Angeles County on Sunday morning, March 5, 2023.
The crash reportedly transpired around 10:15 a.m. on the northbound side of Interstate 5, just south of Templin Highway.
According to authorities, two cars were involved, and one of the vehicles rolled over.
Due to the impact, one victim was taken to a nearby hospital. Two people, including the person hospitalized, only suffered minor injuries.
Investigations are underway to determine what caused the collision.

Two-Vehicle Collision Statistics
According to the NHTSA Fatality and Injury Reporting System Tool, 38,824 people died in traffic accidents nationwide. Since 2007, there have been more fatalities.
Traffic fatalities in the United States have increased significantly in recent years. Car accidents kill approximately one million people each year. A total of 3,287 people are killed in these collisions every day.
Several accidents caused by automobiles lead to long-term disabilities for many victims—between 20 and 50 million nonfatal accidents yearly due to automobile accidents. Over the last ten years, it has caused 8% of all fatal accidents in the state.
A great deal of financial cost is associated with traffic accidents for countries, their citizens, and their families. The consequences of these expenses result in lost time at work or school, decreased productivity, and higher medical costs.
To stay safe, follow traffic laws and maintain a reasonable distance between vehicles ahead and behind you. Traffic accidents still kill a significant number of people despite these precautions.
What Should You Do After an Accident
We can help you obtain a police report after an accident.
You only have to provide us with what happened and where it occurred. Upon receiving your request, we will contact the appropriate parties and provide you with all the required information.
With our assistance, you don't have to worry about whether or not your insurance will cover any damage or injuries—we'll guarantee that everything is covered!
Car Accident Lawyers in Los Angeles with a Successful Track Record
Injuries sustained in car accidents may increase the victim's debt and unemployment. In addition, victims may experience physical pain, emotional distress, and psychological trauma.
Claims and compensation take time and effort to process. The best way to protect your rights is to obtain legal representation if an insurer presses you. In some cases, using recorded testimony against you may result in your claim being denied or the liable party being held less responsible.
You can rely on our Los Angeles County car accident lawyers at Arash Law, led by Arash Khorsandi, Esq., to immediately investigate the accident. We aim to ensure that insurance companies are reasonably assessed damages by negotiating with them using tried-and-true legal methods.
Over the last few years, we have obtained $400 million in client claims. Our law firm has over a decade of experience in meeting the legal needs of our clients.
Interested in scheduling a free consultation? Fill out our "Do I Have a Case?" form online or call us today at (888) 488-1391.