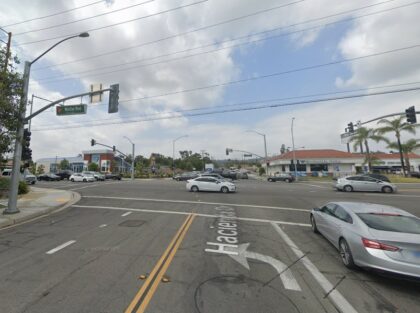 A motorcycle crash resulted in one rider sustaining injuries in La Habra on Sunday night, March 5, 2023.
According to authorities, the collision occurred around 10:30 p.m. at Hacienda Drive and Whittier Boulevard.
Reports stated that the woman driving the SUV was returning home from work when the motorcycle collided with its side.
As a result, the rider was injured but was in stable condition. Paramedics transported the victim to a trauma center.
Meanwhile, the female driver allegedly was shaken but not injured.
Initial investigations did not find evidence of impaired driving, but the investigation continued.

Motorcycle Crash Statistics
According to the National Highway Traffic Safety Administration, motorcycles were responsible for 14% of traffic deaths, 18% of occupant deaths, and 4% of occupant injuries in 2020. However, only 3% of vehicles were registered, and 0.6% of all vehicle miles were driven.
All parties involved may suffer severe consequences in a motorcycle collision, as the rider is in greater danger than the other party. Motorcycle riders are more likely to suffer catastrophic injuries and fatalities due to the increased sensitivity of their bodies to impacts.
In addition to protecting users from serious injuries, helmets have been shown to prevent fatal collisions. The IIHS reports that helmets reduce motorcycle fatalities and brain injuries by 37% and 67%, respectively.
Motorcyclists should wear protective clothing such as gloves, jackets, pants, and shoes to ensure road safety.
What Should You Do After Being Involved in an Accident
Ensure that police are called to the collision scene and that a report is filed. You should be honest about what you saw and experienced if you are interviewed at the location of the accident. Be careful what you say, and avoid making assumptions about things you don't understand. A victim's anxiety and shock following an accident can cause them to apologize profusely, even if they weren't at fault. Insurance companies can use this act of kindness as evidence that you admitted guilt to avoid paying out on a claim.
In California, pedestrians, cyclists, and car passengers have all been injured in traffic accidents. We are here to help you regardless of whether you were in a car during the accident. During your recovery, we will pursue the money you are owed by law and keep you informed of our progress.
Reliable Motorcycle Accident Attorneys in La Habra
There is no doubt that every motorcycle accident victim has suffered physically as well as emotionally. In addition to care expenses, lost productivity must also be considered.
In case of a motorcycle accident that injured you or a family member, you may be able to receive compensation. In state civil courts, attorneys play a significant role in determining client settlement amounts.
Our La Habra motorcycle accident attorneys at Arash Law, headed by Arash Khorsandi, Esq., are highly skilled and ready to assist you in these legal proceedings. Our efforts have resulted in more than $400 million in compensation for our clients throughout the state.
Our attorneys offer free case reviews and evaluations. Our goal is to satisfy the needs and concerns of our clients and pursue the claim they deserve.
Contact us today for a free consultation with one of our attorneys by calling (888) 488-71391 or through our online "Do I Have a Case?" form.