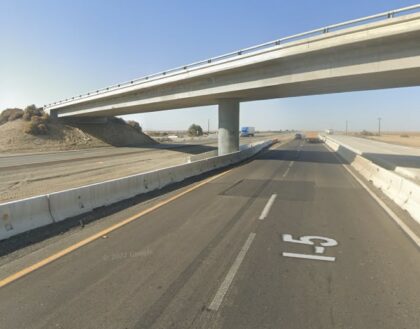 A truck collision claimed one person's life in Bakersfield on Tuesday, March 7, 2023.
Reports indicated the crash transpired at night on Interstate 5 near Twisselman Road.
According to authorities, the collision involved a semi-truck and a Volkswagen Jetta, which forced road closures on the northbound lanes.
One driver was reportedly pinned in and suffered severe injuries.
The circumstances of the crash remain unclear or whether anyone else was hurt.
The identity of the deceased will be released at a later date by the coroner's office.

Fatal Truck Accident Statistics
The NHTSA reports that heavy trucks caused 8.9% of road deaths and 3.8% of injuries, and 5% of property damage in 2010. A total of 4,842 heavy trucks were involved in fatal accidents, 64.6% of which were combination trucks.
Large trucks are frequently involved in traffic accidents on American highways and roads. A tractor-trailer accident is more deadly than other vehicle crashes due to the mismatch between the vehicle's size and the trailer.
A large truck is a medium or heavy truck weighing more than 10,000 pounds, excluding buses and recreational vehicles.
In truck accidents, passengers make up the vast majority of fatalities. Vehicles with smaller passenger capacities are more vulnerable to accidents.
Because trucks are typically heavier and have more ground clearance, they may underride smaller vehicles in collisions.
What Do I Need to Do After an Accident?
Contact the local police department where the accident occurred to obtain a police report. To obtain a copy of your police report, you should contact the police department. In case the police department is unable to provide you with a copy, you can request one from us. Our online form can be used for this purpose.
Once we receive your report request, we will begin the claims process without charging you any money upfront. We will work with you throughout this process until we have obtained all necessary documentation and information regarding your claim.
Reliable Truck Accident Attorneys in Bakersfield
Accidents involving trucks often result in fatalities. Truck accidents can be challenging to prove independently; hence, you should hire a lawyer.
Professional truck drivers must follow all laws and regulations. When collisions involving large vehicles occur, they are generally at fault. Victims have the right to pursue compensation from the responsible party following a catastrophic accident.
You can rely on our Bakersfield truck accident attorneys at Arash Law, headed by Arash Khorsandi, Esq., to assist you in seeking the settlement you deserve. With the assistance of our legal experts, you can obtain just compensation for your injuries.
Considering their extensive training and experience, they can assist you in achieving the most desirable result.
Call us today at (888) 488-1391 or fill out our "Do I Have a Case?" link on our website to learn more about your legal options.