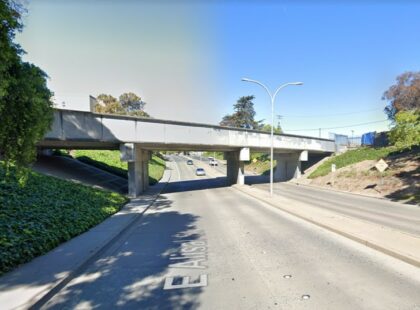 A train crash led to one person's death in Salinas on Tuesday afternoon, March 7, 2023.
The deadly collision reportedly occurred around 5:45 p.m. near the Market and John overpass.
The male in his 30s was on the tracks for an unknown reason when he was struck by the train.
Officials stated that it was unknown if the man was a transient.
The tracks are owned by Union Pacific Railroad, and further investigations are ongoing.

Fatal Truck Accident Statistics
The National Transportation Safety Board statistics indicate trains collide with vehicles or people every two hours. Train accidents kill thousands of people every year. As a result, 2,300 people were hurt, and 600 died.
According to the National Transportation Safety Board, railway accidents kill more pedestrians than automobile accidents. Insufficient or obsolete safety features, dangerous crossings, and inadequate car warning systems are responsible for over half of all railroad accidents.
It is estimated that more than 7,200 people have been killed in railway accidents in the United States since 1997. Pedestrians struck by trains are the primary cause of railroad fatalities in the United States, outnumbering all other reasons.
Train travel is the most efficient mode of transportation. Employee and passenger safety is influenced by the conductor's skill and maintenance frequency. When they take careless shortcuts or act recklessly, they threaten themselves and others.
The cause of train accidents involves various factors, including derailments, worn-out rails, disregard for safety regulations, inadequate security, and others.
What Should I Do After an Accident?
Upon collecting information and assuming it is safe, you should file a police report. A central database gives the police the ability to keep information about what occurred during an accident. They can store it within the police department and keep it secure.
A police officer will usually attend an accident scene, but if they do not, you may contact your local police via telephone or in-person to file a report after the fact. By doing so, if the police aren't at the scene of the collision, they will collect the information independently, and then a police report will be prepared.
Reputable Train Accident Attorneys in Salinas
In most cases, people have used public transportation at least once. While this mode of transportation is generally safe and effective, accidents can still occur.
Train accidents pose a higher risk of injury or death than most other modes of transportation, despite their lower risk. You or a loved one may be entitled to compensation if injured in a train accident.
Trust our legal team to negotiate with the insurance company to ensure you receive fair compensation following your accident, including pain and suffering, medical expenses, and lost wages.
Our Salinas train accident attorneys at Arash Law, led by Arash Khorsandi, Esq., are dedicated to defending the rights of people injured in train accidents. You can concentrate on your recovery while we seek compensation on your behalf.
Click on our website's "Do I Have a Case?" link or call us today at (888) 488-1391 for a free legal consultation with a reputable attorney.