An unidentified 51-year-old man was hurt after a motorcycle crash in Oakland on Tuesday evening, March 8, 2022.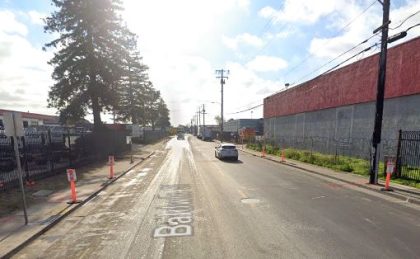 The collision occurred in the 8200 block of Baldwin Street near Hegenberger Road in Oakland at approximately 6:25 p.m.
An eastbound motorcyclist was traveling on Baldwin Street at high speeds when it crashed into a vehicle that was exiting from a driveway.
Due to the severity of the impact, the rider was ejected from his motorcycle and landed on the roadway. He sustained serious head injuries and was rushed to an area hospital for treatment.
The involved driver remained at the scene and willingly cooperated with authorities. It's unclear whether intoxication played a role in the mishap.
An active investigation of the case is currently underway.

Motorcycle Crash Statistics
With 5,458 individuals killed in motorcycle-related traffic crashes in 2020, it was the bloodiest year for motorcyclists yet. National experts estimate that this represents a 9% increase over 2019 and the highest number of motorcycle fatalities in history.
In 2018, there were 82,000 motorcycle injuries in the United States. Approximately 80% of reported motorcycle accidents result in bodily harm or death. Motorcycles account for 11% of all road accidents in the United States.
According to the National Highway Traffic Safety Administration (NHTSA), motorcycle riders are 16 times more likely to be injured and 35 times more likely to be killed in a crash than car passengers.
To avoid catastrophic injuries, motorcycle riders are advised to dress appropriately and wear a helmet whenever they ride their motorcycle. Helmets are expected to be 37% effective in reducing motorcycle fatalities.
Motorcycle accidents are frequently caused by distracted driving, speeding, drunk driving, reckless driving, bad weather, wrong-way driving, and failure to obey traffic laws.
Motorcycle Accident Lawyers for Victims in Alameda County
It can be difficult to deal with serious injuries after a motorcycle accident because they can influence many aspects of your life, including your family, job, and income. While the official inquiry is underway, the injured party may bring a personal injury claim.
When filing a personal injury claim, a person should have the assistance of an experienced California personal injury lawyer. Personal injury lawyers can engage with insurance companies on behalf of their clients to ensure that their clients are adequately compensated.
If you have been injured in an accident, you need an Alameda County motorcycle accident lawyer to safeguard your rights. People and businesses who cause harm to others by failing to pay attention have a legal obligation to compensate their victims for their losses. Injured persons must exercise this legal entitlement.
The experienced motorcycle accident attorneys at Arash Law are ready to assist you in every step of the process. For some people, the legal system can be both time-consuming and perplexing. In any situation, you can rely on our firm's legal guidance to be there for you at every step of the process. For a free consultation with a California personal injury attorney, call (888) 488-1391.