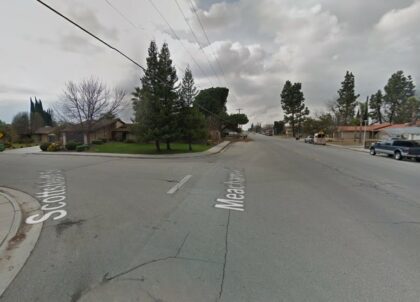 A motorcycle collision injured one person in north Bakersfield on Wednesday night, March 8, 2023.
According to reports, the crash transpired around 7:48 p.m. near Meacham Road and Scottsbluff Street.
Authorities stated that a motorcycle and a gardening truck were involved and discovered the victim with severe injuries.
Details on the rider's condition and identity have not been released.
Further investigations into the circumstances of the collision are underway.

Motorcycle Accident Statistics
Despite making up only 3% of registered vehicles in 2020, motorcycles caused 14% of traffic fatalities, 18% of occupant fatalities, and 4% of occupant injury problems.
In 2019, fatal motorcycle accidents increased by 11%, while the death rate per 100 million vehicle miles increased by 23%.
An accident involving a motorcycle rider can have disastrous consequences for everyone involved. Increased collision sensitivity makes motorcyclists more susceptible to catastrophic and fatal injuries.
A helmet protects riders from harm and reduces the possibility of fatal collisions, which can save lives. Per the IIHS, wearing a helmet reduces the risk of brain injuries and fatal motorcycle accidents by 37% and 67%, respectively.
Besides gloves, jackets, pants, and shoes, motorcycle riders should also wear protective clothing.
What To Do Following an Accident
A report should be filed with law enforcement as soon as they arrive. Tell the truth about what you observed and experienced when interviewed at the scene. When speaking, you should exercise caution and avoid making assumptions about things you do not understand. Victims who are anxious and shocked after an accident may apologize profusely, even if they are not at fault. Insurers can use this as an excuse to deny payment on a claim to avoid paying out on that claim.
Traffic accidents in California have injured pedestrians, cyclists, and vehicle passengers. Our experienced attorneys are available to assist you regardless of whether you were in a vehicle at the time of the accident. You will be kept updated at every step as we seek the compensation you have a right to under the law.
Motorcycle Accident Lawyers in Bakersfield
After a motorcycle accident, the rider and victim may be terrified, upset, and overwhelmed. A catastrophe like this occurs in a matter of seconds. A person's failure to seek treatment may have long-term consequences and temporary loss of function if they do not seek treatment.
Motorcyclists injured in accidents have the legal right to seek restitution from those at fault. Negligent drivers must be held responsible for the harm they cause, whether intentionally or unintentionally.
You can rely on our Bakersfield motorcycle accident attorneys at Arash Law, led by Arash Khorsandi, Esq., to effectively represent you in these court proceedings. We have successfully recovered more than $400 million in claims on behalf of our clients.
Call (888) 488-1391 or complete the online "Do I Have a Case?" form to arrange a no-cost consultation with our legal team.