The victim was left behind on Road 124 south of Risley Avenue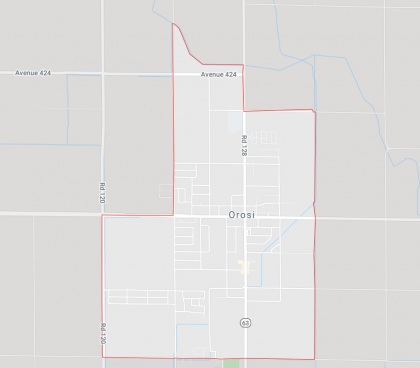 A 55-year-old pedestrian identified as Jesus Meza died after getting hit by a vehicle on Road 124, just south of Risley Avenue in Orosi last March 9.
According to the initial reports, the incident occurred at around 8:30 p.m. The victim was believed to be walking on the roadway when a hit-and-run driver suddenly struck him. The driver fled south on Road 124.
Unfortunately, the pedestrian died at the scene. Authorities are currently investigating the incident.
Fatal Pedestrian Accident Investigation
Fleeing from an accident is a crime in itself. Unfortunately, around 11 percent of all crashes involve a hit-and-run driver. There are several factors why hit-and-run drivers flee the scene, such as intoxication, driving without a license or fear of getting arrested if they remained at the scene. 
When facing cases like this, it's vital to have an experienced California wrongful death attorney to conduct a private investigation in a timely manner. 
In order to conclusively prove the negligence of the guilty party, it's essential to have the proper resources. All possible contributing factors, such as road conditions, signage visibility, and road lighting, must be considered and thoroughly examined. Witnesses and people who can provide meaningful information are encouraged to contact the Visalia area CHP office at 559-734-6767. 
California Wrongful Death Attorney in Orosi, Tulare County, CA
While the investigation is on-going, the victim's family is entitled to pursue a wrongful death claim. Through the wrongful death claim, the family may seek compensation for the damages (such as loss of income and companionship, pain and suffering, funeral expenses, and emotional distress) that the incident has caused them. 
Losing a loved one can leave the victim's family overwhelmed with stress and sorrow. With the help of a California wrongful death attorney, the family's legal rights and best interests will be protected better. A wrongful death attorney can serve as a helpful legal guide for the grieving family while ensuring that the guilty party will be held responsible for their negligence. 
If you have a nagging suspicion that someone is to blame for the death of your spouse or family member, contact Arash Law. We have the resources you need to pursue justice for wrongful death, as well as the experience to ensure that you get fair compensation. We're conveniently located throughout the state of California with offices in Los Angeles, Sacramento, San Francisco, Riverside, Orange County, San Diego, and are more than happy to visit you at your home or office.