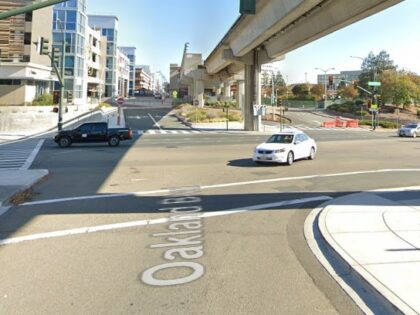 Several people were injured after a multi-vehicle crash in Walnut Creek on Thursday afternoon, March 9, 2023.
The collision reportedly occurred around 3:58 p.m. at Ygnacio Valley Road and Oakland Boulevard, east of Interstate-680.
According to authorities, three vehicles were involved, including a commuter bus that serves Bishop Ranch, a business district in San Ramon.
Paramedics were called to the scene and transported five people to the hospital for treatment.
One victim was critically injured, another was moderately wounded, and three others were minorly injured.
Meanwhile, ten passengers on the bus were treated for injuries.
Investigations revealed that the collision was caused by a driver who exited the road too quickly during rainy weather.

Multi-Vehicle Crash Statistics
According to the NHTSA, more than 5.2 million car accidents occurred in the United States in 2020. Approximately one-third of these crashes (1.6 million) resulted in injuries, but only one percent (35,766) resulted in fatalities.
In 2020, fatal crashes increased by 6.8%, and the mortality rate increased to 1.34 fatalities per 100 million vehicle miles from 1.33% in 2019. In 2020, 79 injuries per 100 million vehicle miles were traveled, a 6% decrease from 2019.
Car accidents kill or injure 67% of drivers, 24% of passengers, 4% of motorcycle riders, 3% of pedestrians, and 2% of pedal cyclists.
A multiple-vehicle collision occurs when three or more drivers are involved for various reasons. In the aftermath of an accident, up to six cars may become entangled in the wreckage.
Many fatalities and serious injuries result from multi-vehicle collisions, unlike traffic accidents. Losing control or becoming unaware of your surroundings may put people at risk. Such mishaps are more likely to occur most of the time.
How To Obtain a Police Report After an Accident
We can help you obtain a police report if you have been involved in an accident.
We only need the details of what happened and where it took place. We will contact the relevant parties as soon as we receive the necessary information.
You don't have to worry if your insurance will cover any damage or injuries since we handle the process for you- we'll guarantee that everything is covered!
Reliable Car Accident Attorneys in Walnut Creek
Those injured in car accidents in California may seek financial compensation for their injuries to cover medical expenses, lost wages, and other expenses. You may consider filing a lawsuit if you or someone you love has been injured.
One of our experienced attorneys will discuss how to obtain a maximum settlement and what risks you should avoid.
You can rely on our Walnut Creek car accident lawyers at Arash Law, led by Arash Khorsandi, Esq., renowned for their experience and knowledge in representing accident victims. Through our efforts, we have secured compensation for our clients worth $400 million.
Call us today at (888) 488-1391 or click the "Do I Have a Case?" link on our website to schedule a free consultation with one of our attorneys.