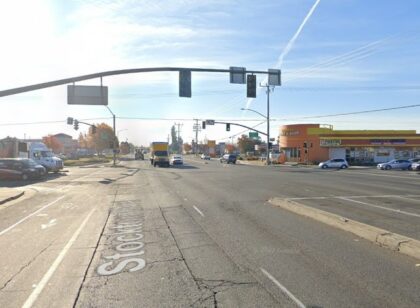 A motorcycle crash claimed one person's life in Sacramento County on Thursday, March 9, 2023.
The fatal collision reportedly occurred in the morning at the intersection of Elsie Avenue and Stockton Boulevard.
According to officials, two vehicles were involved.
Paramedics were called to the scene and pronounced that the motorcyclist had died.
Authorities have not released any details on their identity.
Investigations are currently ongoing.

Fatal Motorcycle Crash Statistics
In 2020, motorcycles accounted for only 3% of all registered vehicles, but they accounted for 14% of traffic fatalities, 18% of occupant fatalities, and 4% of occupant injury problems.
In 2019, motorcycle accidents killed 11% more people than in 2020, while deaths per 100 million vehicle miles increased by 23%.
The National Highway Traffic Safety Administration estimates that motorcycle riders are 16 times more likely to be injured in an accident than car passengers.
Across the country, 15,527 motorcyclists were injured, and 541 were killed in collisions in 2017.
Due to their increased sensitivity to collisions, motorcycle riders are more likely to suffer catastrophic and fatal injuries.
Motorcycle collisions are preventable. It is essential for motorcycle riders to obey traffic laws and to wear safety equipment, such as helmets, to ensure that they remain safe at all times.
How Do I Obtain a Police Report Following an Accident?
We can help you obtain a police report following an accident.
We only need the details of what happened and where it took place. We will contact the relevant parties and get you all the necessary information.
You don't need to worry if your insurance will cover any damage or injuries—we'll make sure everything is covered!
Motorcycle Accident Lawyers in Sacramento County
Fatal motorcycle accidents frequently fall under the jurisdiction of wrongful death laws. Losses incurred after a family member's death and stress afterward are compensable under the law.
Even though death is irreversible, wrongful death lawsuits may provide surviving loved ones the compensation they need to cope with their loss.
Our Sacramento County motorcycle accident lawyers at Arash Law, led by Arash Khorsandi, Esq., are ready to assist you in defending your rights and claiming damages for the losses you incurred. You can count on our legal team to expedite the recovery process and win you a fair settlement in court.
Our knowledgeable legal team can assist you in obtaining the compensation you deserve. You can contact us with any questions following a fatal motorcycle accident.
For a free case review, call us today at (888) 488-1391 or through our website's "Do I Have a Case?" form.