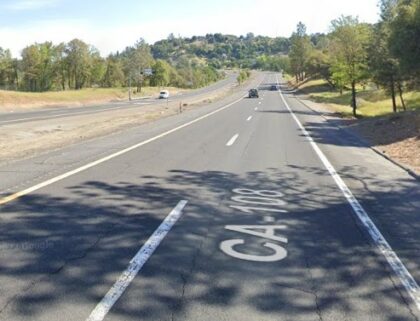 A bus collision involving two buses temporarily closed roads in Tuolumne County on Thursday, March 9, 2023.
The crash reportedly occurred south of Highway 108, near Gaughen Court and Soulsbyville Road.
According to authorities, the buses blocked the 20700 block of West Willow Springs Road, and it remains unclear how the vehicles collided.
It is still unclear whether there were any injuries, and officials are yet to determine the number of students in both vehicles.
The road was later reopened, and the buses were moved to Willow Springs Community Center parking lot.
Further investigations are currently underway.

Bus Collision Statistics
Bus accidents resulted in the death of 232 people in 2017, according to the Federal Motor Carrier Safety Administration (FMCSA). In 2016, there were 234 fatal bus accidents, which was 1% fewer than in 2017.
Commuter buses were responsible for 13% of all bus accidents that killed passengers between 2007 and 2017. Approximately 40% were school buses, while 35% were public transportation buses. Thirteen intercity buses were involved in fatal accidents in 2017. Compared with previous years, this year has seen the fewest bus accidents since the FMCSA began keeping track.
In 2018, 117 people died in school bus accidents, according to the National Safety Council (NSC). In California, 277 people were killed, and 3,939 were injured.
Human error accounts for the majority of bus accidents. An accident can occur when bus drivers fail to pay attention or perform their duties properly. Besides negligence, other factors could lead to a bus accident, such as a failure to maintain the bus in good condition or provide adequate training to the bus driver.
What Should I Do Following an Accident?
We are aware of how challenging this is for you. If you would like a police report for this incident, we can assist you. We will help you obtain the report by contacting the right people. Afterward, you can begin the claims process and pursue compensation for your injuries.
No upfront payment is required – we'll cover everything, including filing your claim. Additionally, we will ensure that all of your medical bills are paid by the responsible party's insurance.
In case of questions or concerns, please don't hesitate to contact us.
Trusted Bus Accident Lawyers in Tuolumne County
You should contact an attorney in a bus accident as soon as possible. You may be persuaded to accept significantly less compensation from insurance companies or other parties associated with the bus company.
Liability in bus accidents is typically more complicated than in car accidents. In addition to the driver, many other parties may be liable for your injuries.
You can count on our Tuolumne County bus accident attorneys at Arash Law, headed by Arash Khorsandi, Esq., to conduct an immediate investigation to determine who is to blame. Our legal team will walk you through all of the procedures so your case has the best chance of success.
If you have been injured in a bus accident in California, call us at (888) 488-1391 or complete our website's "Do I Have a Case?" form.