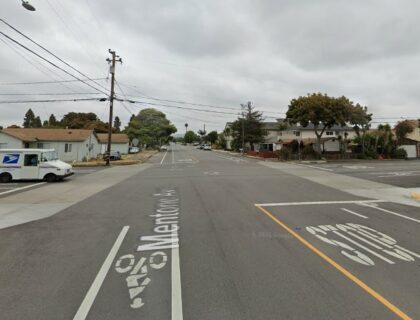 A two-vehicle crash claimed one woman's life and injured another in Sacramento on Friday morning, March 10, 2023.
The fatal collision occurred around 8:30 a.m. near West Elkhorn Boulevard and Northborough Drive.
According to authorities, a woman was driving eastbound when she crossed the center line hitting another car.
Paramedics rushed to the scene and pronounced that the victim had died.
Meanwhile, the other driver suffered minor injuries.
Officials are investigating the crash, and it is not clear whether drugs or alcohol were involved.

Fatal Two-Vehicle Crash Statistics
Based on the Fatality Analysis Reporting System, 38,824 fatal automobile accidents occurred in 2020, with 35,766 people killed. In every 100 million kilometers traveled, there were 1.34 or 11.7 fatalities per 100,000 people.
Annually, approximately 10,000 people are killed in unintentional traffic accidents in California. This figure depicts the gravity of the situation.
Since 2013, there has been a 23.5% increase in fatal car accidents in California. Automobile accidents resulted in the deaths of 3,850,866 people and injuries of 276,823 people.
You must obey traffic laws, maintain a safe following distance, and drive cautiously to maintain your safety and the safety of others. Despite these precautions, fatal car accidents still happen regularly.
What Should I Do Following an Accident?
We can help you obtain a police report after an accident.
You only need to provide us with the details of what happened and where it occurred. We will contact the relevant parties and get you all the necessary information.
You don't have to worry if your insurance will cover any damage or injuries since we handle the process for you – we will guarantee that everything is covered!
Trusted Car Accident Lawyers in Sacramento
You may feel disoriented and anxious immediately following a car accident. Injured victims do not realize that they must file an insurance claim. As a client of our firm, you can trust that your lawsuit will be handled promptly and effectively.
Deaths can be prevented by imposing harsh penalties on reckless drivers. Our team of experienced lawyers can assist you in obtaining compensation if you have been injured in a car accident.
Our Sacramento car accident attorneys at Arash Law, headed by Arash Khorsandi, Esq., work hard to meet our client's needs at all times. We will expedite the process so you can return to normal activities immediately.
To speak with an experienced lawyer, call us at (888) 488-1391 or visit our website's "Do I Have a Case?" section.