San Diego, CA – 2 people dead after a wrong-way accident 
A 33-year-old woman identified as Porsha Standard, and another unidentified male driver was killed after a wrong-way collision on Interstate 5 near the 4th Avenue overpass on March 11.
According to the initial reports from the California Highway Patrol, the collision occurred at around 1:15 a.m. A Black Sedan driven by the unidentified male driver was reportedly driving south in the northbound lanes of Interstate 5 near the 4th avenue overpass, which inevitably led to a wrong-way collision with another vehicle. 
Both the driver of the Black Sedan and the vehicle that he struck died at the scene.
The reason why the driver of the Black Sedan was driving in the wrong lane is still unclear. 
Fatal Accident Investigation is Underway
The California Highway Patrol is currently investigating the incident. They will attempt to determine if the incident was caused by drunk driving, distracted driving, speeding, or an illegal lane change. They're also considering if vehicle malfunction or a mechanical error were factors. 
When facing fatal car accident cases like this, it's vital to have an experienced California wrongful death attorney specializing in fatal car accident cases to conduct an independent investigation. It's important that they're able to immediately investigate the situation in order to review the evidence efficiently.
Attorneys have the resources to hire expert witnesses, do background checks on the drivers involved, and review applicable insurance coverage. 
San Diego Wrongful Death Attorney for Car Accidents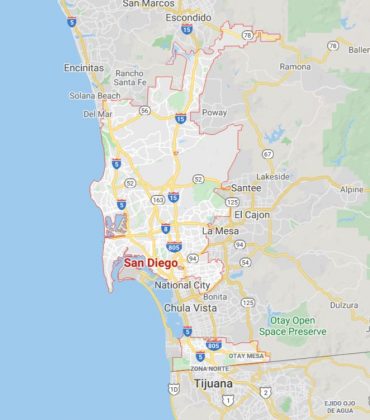 Suddenly losing a loved one due to a fatal car accident can be overwhelming. While the investigation is on-going, the victim's family is entitled to pursue a wrongful death claim with the help of an attorney to seek compensation for the damage (such as loss of companionship, pain, and suffering, and emotional distress) that the incident has caused them. 
Wrongful death attorneys from San Diego can serve as a helpful legal guide for the grieving family while ensuring that the family's rights are protected, and the guilty party will be held accountable for his crimes. 
Fatal car accidents are grave tragedies that impact the lives of so many people involved. Although a wrongful death lawsuit cannot reverse your loss, it is a small step toward holding negligent people accountable.
If you believe you have grounds to file a claim, retain a local car accident attorney in California near you who can help you navigate car accident laws. Arash Law has decades of experience throughout California and has secured million-dollar settlements and verdicts for our clients. Our car accident team can investigate your crash, identify the potential defendant(s), and file your claim with the civil court system as quickly as possible. Don't delay – you're just a phone call away from learning your legal options.