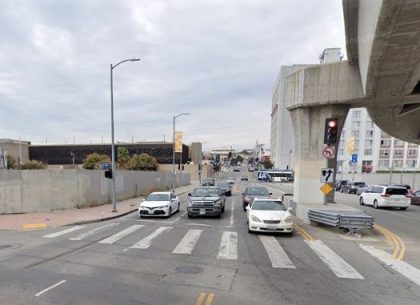 A Los Angeles Police Department officer was hurt following a motorcycle crash in Chinatown on Friday afternoon, March 11, 2022.
The traffic collision occurred at approximately 4:20 p.m. in the area of Alpine Street and North Main Street.
The officer was riding a motorcycle when he collided with another vehicle near the intersection for unclear reasons.
The involved driver remained at the scene and cooperated with authorities. The officer sustained unspecified injuries in the mishap.
Intoxication was not considered a factor in the crash. Information about the collision is limited at the moment.
Local authorities are further investigating the cause of the crash.

Motorcycle Crash Statistics
Los Angeles also has an ideal climate for motorcycle riding. Los Angeles enjoys sunshine all year long, and the temperate climate means riders don't face seasonal weather challenges. Without much rain, snow, or ice, motorcyclists can usually ride all year long.
Unfortunately, this means that there are a lot of motorcycles on the road all year long. Combined with our infamous L.A. traffic, this can be a recipe for disaster.
The risk for motorcycle accidents increases in congested areas. According to the National Highway Traffic Safety Administration, Los Angeles had approximately 1,275 recorded motorcycle fatalities between 2014 and 2018.
Distracted driving, speeding, drunk driving, reckless driving, bad weather, wrong-way driving, and failing to respect traffic laws are among the most common causes of motorcycle accidents in the U.S.A.
Los Angeles County Motorcycle Accident Lawyer for Victims
Only a Los Angeles motorcycle accident attorney can give you a fair valuation of your claim is worth. Remember, the insurance company is not on your side. They will try to lowball you and pay as little as possible.
Even a motorcycle injury lawyer from another state may not know what your claim is worth. The cost of medical care in your area can affect the value of your claim.
Once you have hired a motorcycle accident lawyer in Los Angeles, the insurance company can no longer contact you about the accident. All communications must go through your attorney's office. You should meet with a lawyer as soon as your medical needs have been addressed, and you can safely do so.
Even if you cannot go out and meet a motorcycle injury attorney in person, you can still have a telephone consultation. Our attorneys may also be available for video conferences and other virtual meetings.
Do not wait to get advice from an attorney. The sooner you have a motorcycle accident lawyer from Arash Law on your side, the better protected your legal rights will be. Call (888) 488-1391 for a FREE Consultation with a personal injury attorney in California.