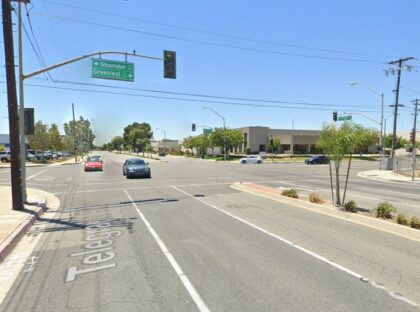 A hit-and-run collision led to a male pedestrian's death in Santa Fe Springs on Saturday afternoon, March 11, 2023.
The deadly crash reportedly occurred around 4:10 p.m. at the intersection of Shoemaker Avenue and Telegraph Road.
According to authorities, the suspect driver slammed into a bus stop, eventually killing the victim.
Details on the victim's identity have not been released, pending notification of his family members.
The driver fled on foot from the scene and has not yet been identified by police.
Anyone with information about the driver is asked to contact Crime Stoppers at 800-222-8477.

Fatal Hit-And-Run Collision Statistics
According to the AAA Foundation for Traffic Safety, hit-and-run accidents result in 6,80,000 deaths and injuries annually. Several studies have demonstrated an increase in fatalities resulting from hit-and-run accidents. It is estimated that 24% of pedestrian fatalities in 2020 resulted from accidents.
California has the highest rate of pedestrian deaths and injuries compared to other states. Approximately 893 pedestrians died in 2012 in California, while nearly 14,000 were injured.
Hit-and-run accidents occur when two vehicles collide without stopping for assistance. The consequences of hit-and-run accidents may worsen due to the neglect of victims or the inadequate medical care they may receive.
A pedestrian can be killed or injured when a driver fails to yield or suddenly brakes.
If possible, pedestrians should walk on sidewalks, avoid drinking alcohol and using drugs while walking, and exercise caution when crossing parking lots and driveways to reduce their chances of being injured.
What To Do Following an Accident
It is always a good idea to stop after a vehicle collision. The law severely punishes hit-and-runs. Whenever anyone is killed or injured in a crash without law enforcement present, the police or CHP should be notified immediately. In the case of a collision in which the driver cannot make a report to police or CHP, any occupant of the vehicle involved shall do so.
Move your vehicle off the road if no one is injured or killed. The authorities may impound vehicles not moved or removed from streets or highways.
Award-Winning Hit-And-Run Accident Lawyers in Santa Fe Springs
Those injured in accidents where the negligent party flees the scene are entitled to all their legal rights under California law.
To maximize your financial recovery, you should speak with one of our reputable attorneys as soon as possible.
Our legal team can assist you with filing a personal injury claim and making the most of your settlement claim.
You can rely on our Santa Fe Springs hit-and-run accident lawyers at Arash Law, headed by Arash Khorsandi, Esq., who have extensive experience representing hit-and-run victims in court. Our clients have received $400 million in compensation due to our efforts.
Call us today at (888) 488-1391 or visit our website and click on the "Do I Have a Case?" form to schedule a free legal consultation.