A 29-year-old woman identified as Claudia Lucrey died after a Toyota Highlander crashed into her motorcycle on March 12 on 215 Freeway.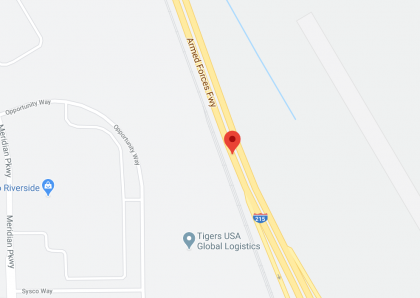 According to the initial reports from the Riverside County Coroner's Office, the woman was riding her motorcycle on the 215 Freeway when all of a sudden, a Toyota Highlander crashed into her near March Iar Reserve base.
The impact was so strong that the woman was reportedly ejected from her motorcycle. This caused her to land on the roadway. The driver of the Toyota reported the incident to the authorities at around 9:30 p.m.
Paramedics later arrived at the scene and attempted to treat the woman. Unfortunately, the woman was pronounced dead at the scene at around 9:40 p.m.
Authorities closed down northbound 215 Freeway at 9:45 p.m. but later reopened the lanes at 11:10 p.m.
Authorities are currently trying to determine the cause of the fatal crash.
Motorcycle Accident Investigation is Underway
According to road safety experts, the safety and security of motorcyclists all over the country are becoming a growing problem. Over the past ten years, the number of motorcycle accident cases has nearly doubled in the U.S. In California, motorcycle-related fatalities rose at a whopping 175% over the past ten years. California currently has over 800,000 registered motorcycles.
Fatal motorcycle accidents are caused by a variety of factors such as speeding, not wearing a helmet, and intoxication.
When facing fatal motorcycle accident cases like this, it's vital to have an experienced California wrongful death attorney specializing in motorcycle accidents to conduct a private investigation to help prove the negligence of the guilty party.
California Attorney for Fatal Motorcycle Accidents
Losing a loved one after a fatal motorcycle accident can be overwhelming. While the investigation is on-going, the victim's family is entitled to pursue a wrongful death claim with the help of their wrongful death attorney.
Through the wrongful death claim, the victim's family can seek compensation for the damages (such as loss of income and companionship, pain and suffering, funeral expenses, and emotional distress) after a tragic incident.
Motorcycle accidents can be overwhelming to victims. They may have debilitating injuries that prevent them from returning to work. They may face a lifetime of chronic pain or disability from a traumatic brain or spinal cord injury. They may have lost a loved one in the collision. The most important thing to remember is that you aren't alone during this tough time. The lawyers at Arash Law are ready and waiting to assist you.
At Arash Law, we know compensation won't bring back your loved one after a motorcycle accident. It can, however, can go a long way toward improving your family's financial future. We want to help you seek justice, compensation, and closure after the tragic death of someone you loved.
Whether a motorcycle crash led to your own severe injuries and disability or the death of a family member, contact us. Call (888) 488-1391 to schedule your free consultation anywhere in California. Our offices are conveniently located in Los Angeles, San Diego, San Francisco & Riverside, plus also serve the Irvine, Orange County, Fresno, and Sacramento areas, just to name a few.