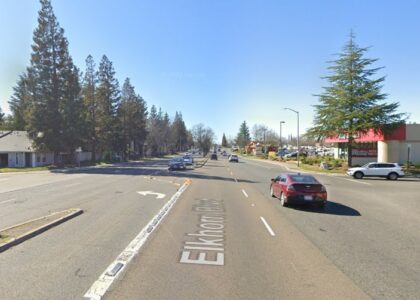 A pedestrian was killed after being struck by a DUI driver, also injuring his passenger, in Sacramento County on Monday night, March 13, 2023.
According to the California Highway Patrol, the fatal DUI crash occurred around 11:00 p.m. on Elkhorn Boulevard and Butterball Way near North Highlands.
CHP confirmed the pedestrian was struck and killed. No further details were released yet on the victim's identity and the circumstances that led to the crash. It remained unclear if the victim was in a crosswalk at the time.
The driver was arrested after they conducted a field sobriety test following the collision. The name of the driver has likewise not yet been released.
A passenger in the vehicle was reportedly brought to the hospital after sustaining what was reported as major injuries. There are currently no updates on their current state.
No other information was immediately available as the further investigation continued.

Fatal DUI Accident Statistics
Alcohol-related crashes caused the deaths of 10,142 people in the United States in 2019. At a rate of 2.4 per 100,000 Californians in the same year, there were 949 deaths attributed to drunk driving. Throughout the whole of the USA, the rate was 3.1%. Drunk driving was a factor in 28.1% of fatal accidents across the country and 26.3% in California.
While the number of people who drive intoxicated has decreased since the 1980s, the number of people who lose their lives or are injured as a result of drunk driving is still much too high, according to a new study.
If your blood alcohol concentration (BAC) is 0.08 or higher in California, you will be arrested. Drunk drivers pose a threat to other motorists and pedestrians due to their impaired judgment and reaction time.
What to Do After a DUI Accident
Call 911 immediately if you or a loved one has been involved in a DUI accident. Whenever you speak with law enforcement or an insurance company, it is imperative that you tell the whole truth and don't make any assumptions. Some victims may offer an apology, even though they are not at fault. If the victim keeps behaving in this way, the insurance company may refuse to pay up.
In order to obtain a copy of the completed report, a formal request must be presented to the appropriate authorities. Please use the online form provided below if you would like to contact us quickly. If the message is received, we'll start working on your request right away. If you have concerns about making the most of your insurance coverage, our highly regarded attorney is available for a no-cost consultation.
DUI Accident Lawyers for Victims in Sacramento County
Injured parties caused by intoxicated drivers in California can file a civil lawsuit to recover damages. Please get in touch with us if you or a loved one has just been injured and needs assistance settling a claim with an insurance provider.
Our trusted Sacramento County drunk driving accident victim lawyers at Arash Law, led by Arash Khorsandi, Esq., have extensive experience advocating for accident victims, with awarded compensation totaling $400 million.
Call (888) 488-1391 now or click the "Do I Have a Case?" on our website to set up a free consultation with one of our attorneys.