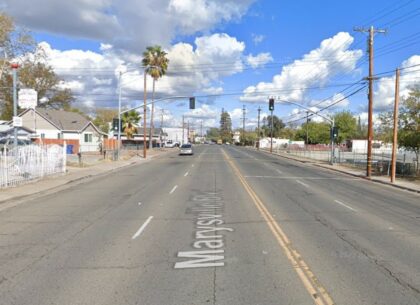 A motorcycle collision claimed a person's life and injured another in Sacramento on Monday night, March 13, 2023.
The deadly crash occurred around 7:00 p.m. between Arcade Boulevard and Sonoma Boulevard.
According to authorities, they received calls about the collision involving a motorcycle and a vehicle.
When they arrived, they discovered one man with severe injuries who was pronounced dead at the scene.
Meanwhile, the injured driver remained and cooperated with authorities.
Marysville Boulevard is closed in both directions while further investigations are underway.
Motorists were advised to take alternate routes.

Fatal Motorcycle Collision Statistics
Motorcycles contributed to 14% of traffic fatalities, 18% of occupant fatalities, and 4% of occupant injuries in 2020, despite accounting for only 3% of all registered vehicles.
Compared to 2019, the number of motorcycle riders and passengers who died rose 11% in 2020, while the death rate per 100 million vehicle miles rose 23%.
A motorcycle accident puts the rider at greater risk, and the results could be disastrous. Motorcyclists are more likely to suffer catastrophic and fatal injuries than drivers because of their increased sensitivity to collisions.
Helmets protect users from harm and reduce the chance of fatal collisions, which can result in lifesaving outcomes. The IIHS reports that wearing a helmet reduces the risk of brain injuries and fatal motorcycle accidents by 37% and 67%, respectively.
You should also wear protective gear while riding a motorcycle, such as gloves, jackets, pants, and shoes.
What To Do After an Accident Occurred
Law enforcement should be notified of the collision, and a report should be filed. If you are interviewed at the accident scene, tell the truth about what you saw and experienced. Be careful with your words and avoid making assumptions about things you don't understand. Victims who are anxious and shocked immediately following an accident may apologize profusely, even when they aren't at fault. An insurance company can use this act of kindness to prove you admitted guilt to avoid paying out.
California's high rate of traffic accidents has caused injuries to pedestrians, cyclists, and vehicle passengers. We can help you regardless of whether you were in a vehicle during the accident. While you focus on getting better, we will pursue the money you're owed under the law, keeping you informed at every stage.
Reliable Motorcycle Accident Lawyers in Sacramento
Wrongful death laws frequently apply to fatal motorcycle accidents. Whenever a loved one dies, seeking compensation for emotional and financial losses is legal.
Although death is irreversible, a successful wrongful death case can provide surviving loved ones the financial resources they need.
Our Sacramento motorcycle accident lawyers at Arash Law, headed by Arash Khorsandi, Esq., can help surviving family members of accident victims seek the financial compensation they are owed.
We can help you obtain the settlement you deserve through our knowledgeable legal team. If you need further assistance following a fatal motorcycle accident, please do not hesitate to contact us.
Call us today at (888) 488-1391 or through our website's "Do I Have a Case?" link to arrange a no-cost consultation with our legal team.