An unidentified 54-year-old motorcyclist was killed after a tow truck crashed into him on March 14 in Riverside. 
According to the initial reports, the incident occurred in the 5800 block of Arlington Avenue at around 9:50 p.m. The truck was reportedly turning left from eastbound Arlington onto northbound Hillside then hit the motorcyclist that was driving westbound. The motorcyclist was stuck underneath the tow truck. 
Unfortunately, emergency crews were unable to rescue him on time. He was pronounced dead at the scene. 
Fatal Motorcycle Crash Investigation
Authorities are currently investigating the incident. During the investigation, they will attempt to determine what caused the incident to happen. 
Motorcyclists are more likely to face fatal accidents than other motorists on the road. According to the National Highway Traffic Safety Administration, around 5,286 motorcyclists were killed in the U.S. in 2017. Motorcyclist fatalities also happen 28 times more than vehicle fatalities in motor vehicle crashes. 
When facing fatal motorcycle accident cases like this, it's vital to have an experienced California wrongful death lawyer specializing in fatal motorcycle accidents to conduct an independent investigation. 
Attorneys have the resources to hire expert witnesses, do background checks on the drivers, locate the witnesses to the crash, and review applicable insurance coverage. 
All the potential factors, such as blind spots, inexperienced drivers, and distracted motorists, must be considered and thoroughly examined during the investigation. Attorneys can also serve as a helpful legal guide to the grieving family while ensuring that their legal rights are protected, and the guilty party will be held accountable for their crime. 
California Injury Attorney for Victims of Fatal Motorcycle Crashes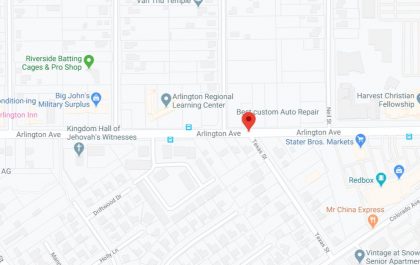 Suddenly losing a loved one due to a fatal Riverside motorcycle accident can be overwhelming. While the official investigation is on-going, the victim's family is entitled to pursue a wrongful death claim with the help of their attorney.
Through the wrongful death claim, they can seek compensation for the damages (such as loss of companionship and income, pain and suffering, and emotional distress) after a tragic incident.
At Arash Law, we know compensation won't bring back your loved one after a motorcycle accident. It can, however, can go a long way toward improving your family's financial future. We want to help you seek justice, compensation, and closure after the tragic death of someone you loved.
Whether a motorcycle crash led to your own severe injuries and disability or the death of a family member, contact us. Call (888) 488-1391 to schedule your free consultation anywhere in California. Our offices are conveniently located in Los Angeles, San Diego, San Francisco & Riverside, plus also serve the Irvine, Orange County, Fresno, and Sacramento areas, to name a few.