A 57-year-old woman identified as Felicitas Navarro was killed while six other people attained significant injuries after a three-vehicle collision near Manchester Avenue in Solana Beach on March 14.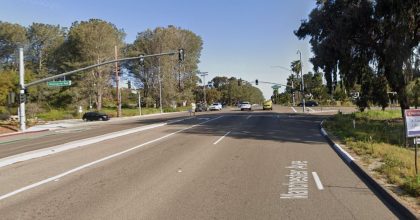 According to the initial reports from the California Highway Patrol, they received information about a vehicle on fire south of Manchester on northbound I-5 at around 2:30 a.m.
Upon investigating, they discovered that the woman's car was parked in the emergency lane of northbound Interstate 5, which was south of Manchester Avenue. A few moments later, a second car stopped behind the woman's car. Then at around 2:30 a.m., a black Scion with three passengers was reportedly driving northbound. It lost control and hit a center median, then stopped in the emergency lane and inevitably crashed into the two parked vehicles. 
Unfortunately, the 57-year-old woman died at the scene. There is no additional information available about the other parties involved as of today. 
Fatal Pedestrian Accident Investigation is Underway
Pedestrians are more vulnerable to fatal accidents on roadways. According to the Governors Highway Safety Association, around 6,227 pedestrians were killed in the U.S. in 2018, which was a 250 increase from the previous year. 
These fatal pedestrian accidents are mainly caused by negligent driving, distracted driving, or drivers failing to avoid incoming pedestrians. 
Statistics show that California is particularly dangerous for pedestrians when compared with other states. Los Angeles County is the most dangerous county in the country for pedestrians, with nearly double the number of pedestrians killed as the next highest county according to the most recent government statistics on pedestrian safety.
According to statistics from the National Highway Traffic Safety Administration (NHTSA), more than 5900 pedestrians were killed in 2016 across the entire United States. Pedestrian accidents are more likely to occur than other types of fatal accidents. Given how unprotected pedestrians are when compared to, for example, an accident involving two motor vehicles where both sides to the crash have not only seatbelts and airbags to protect them, but a multi-ton car as well.
When facing fatal pedestrian accidents like this, it's essential to have an experienced California wrongful death attorney specializing in fatal pedestrian accident cases to conduct an independent investigation immediately. During the investigation, all possible contributing factors such as road conditions, signage visibility, and road lighting must be considered and thoroughly examined. 
Going through these procedures is necessary to help the victim's family receive the justice that they deserve. 
California Wrongful Death Attorney for Victims of Fatal Pedestrian Accidents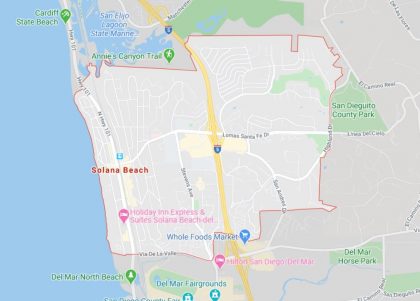 Suddenly losing a loved one after a fatal pedestrian accident can be overwhelming. While the investigation is on-going, the victim's family is entitled to pursue a wrongful death claim with the help of their wrongful death attorneys. 
Through the wrongful death claim, families can demand compensation for the damages (such as loss of income and companionship, pain and suffering, funeral expenses, and emotional distress) that the incident has caused them.
With many decades of experience in settlement negotiations and litigation, the California pedestrian accident lawyers at Arash Law know what it takes to succeed in the California pedestrian accident claim. We will tailor our legal strategies to the unique circumstances of your case. Our attorneys will compile evidence, talk to eyewitnesses, and possibly consult expert witnesses to ensure your claim is as secure as possible before we enter settlement negotiations.
We have helped our injured clients recover more than $100 million. The experienced personal injury attorneys of our law firm are available at any time — day or night 365 days per year — to answer your questions and provide you with expert legal guidance. Call (888) 488-1391 today to arrange a free consultation, or use our contact form to reach us online.