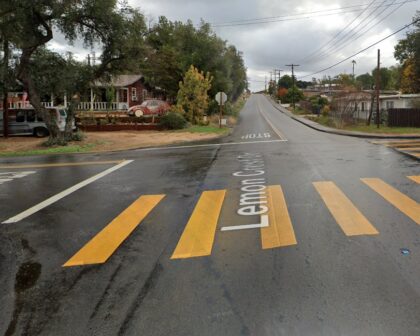 An 18-Year-Old motorcyclist was caught in a crash after losing control of his vehicle in Lakeside on Tuesday afternoon, March 14, 2023.
California Highway Patrol reported that the teenager was riding a 1985 Yamaha motorcycle near Lemon Crest Drive around 3 p.m. when he lost control of it and drifted into the path of a 2012 Toyota Camry.
The teenager was thrown onto the road and suffered major injuries, while the Toyota's driver, a 38-year-old woman, suffered minor injuries. Both were taken to a nearby hospital.
CHP added that neither alcohol nor drugs seemed to have contributed to the collision.

Motorcycle Accident Statistics
Motorcycles contributed to 14% of traffic fatalities, 18% of occupant fatalities, and 4% of occupant injury issues in 2020 despite accounting for only 3% of registered vehicles.
Fatal motorcycle accidents increased by 11%, while the death rate per 100 million vehicle miles increased by 23% in 2019. A motorcycle rider's involvement in an accident can have disastrous results for all parties involved. Due to increased collision sensitivity, motorcyclists are more vulnerable to catastrophic and fatal injuries.
A helmet can save lives by shielding riders from harm and lowering the likelihood of fatal collisions. According to the IIHS, wearing a helmet reduces the risk of fatal motorcycle accidents and brain injuries by 37% and 67%, respectively.
Motorcycle riders should wear protective clothing in addition to their jackets, pants, shoes, gloves, and other clothing.
What To Do Following an Accident
As soon as the police arrive, a report needs to be filed. Once you're being interviewed at the scene, be honest about what you observed and experienced. It's important to think before you speak and not make assumptions about things you don't understand.
After an accident, anxious and shaken victims might apologize profusely even if they weren't at fault. Insurance companies can use this as justification for not paying out on a claim.
Pedestrians, cyclists, and automobile occupants have all been hurt in California traffic accidents. You don't need to have been a passenger in a car to get help from our skilled lawyers after an accident. All developments in our pursuit of the compensation you are entitled to under the law will be communicated to you.
Pedestrians, cyclists, and car passengers have all sustained injuries in traffic accidents in California. Whether or not you were in a car during the accident, our skilled attorneys are ready to help. As we pursue the financial compensation you are legally entitled to, you will be informed at every stage.
Motorcycle Accident Lawyers in San Diego County
The rider and the motorcycle accident victim may feel terrified, upset, and helpless after the incident. A disaster of this magnitude happens in a flash. If someone does not seek treatment, they may experience temporary loss of function and potential long-term consequences.
In the event of a motorcycle accident, victims have the right to seek compensation from those responsible. All drivers, intentionally or not, should be held accountable for the harm they cause.
You can trust our San Diego County Lawyers at Arash Law, led by Arash Khorsandi, Esq., to represent your interests in court. On behalf of our clients, we have successfully recovered over $400,000,000 in claims.
Call (888) 488-1391 or complete the online "Do I Have a Case?" form to arrange a no-cost consultation with our legal team.