A 23-year-old woman identified as Hannah Smith attained injuries after the vehicle she was driving was struck by Hanna McCuan, who was suspected to be texting while driving on March 15.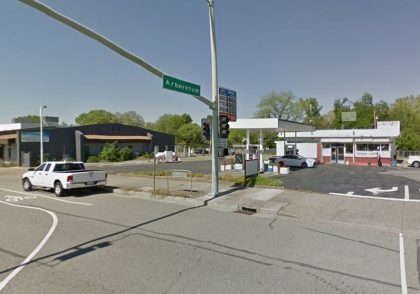 According to the initial reports, the incident occurred at around 11:24 a.m. at the intersection of North Market Street and Arboretum Drive in Redding. The victim was driving a Kia Sedan when the suspect's Dodge sedan suddenly struck her.
The suspect was reportedly using her phone while driving on North Market. She ran a red light and inevitably struck the victim's Kia Sedan. The victim was turning eastbound onto Arboretum from southbound North Market before she was struck.
The suspect attempted to avoid the collision by swerving, which caused her to drive onto a curb before hitting a utility pole. The victim was immediately taken to a local hospital to be treated for her injuries. The suspect confessed that she was using her phone while she was driving. Authorities are currently investigating the incident.
Accident Investigation Needed
It's common knowledge that texting while driving is against the law and can cause fatal consequences. But around 660,000 people still reportedly use cell phones while driving in the U.S.
According to the National Safety Council, approximately 1.6 crashes each year are caused mainly by distracted drivers using their smartphones. In California, using a phone hands-free is illegal if it causes distraction.
All drivers owe duties of care to everyone else on the roadway, including passengers in the vehicle, other drivers, and pedestrians. Drivers accept this responsibility when they get behind the wheel. These duties include obeying the rules of the road, driving safely, and reasonably preventing harm to others. Texting and driving is a significant breach of this duty and can constitute negligence on a legal level. It is an unlawful act in California that can result in someone else's severe injury or death.
When facing cases like this, it's essential to have an experienced California personal injury attorney to conduct an independent investigation in order to preserve the evidence better. Attorneys have the resources to collect the necessary evidence needed to prove the driver's negligence. They can re-interview important witnesses, review related surveillance footage from the scene, and obtain phone and texting records of the guilty party.
Redding Personal Injury Attorney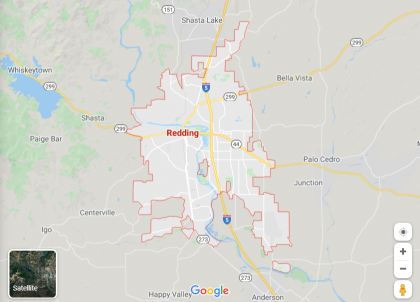 Attaining significant injuries after a car accident can be overwhelming and has the potential to affect all aspects of life, such as family, work, and finances.
While the official investigation is on-going, the victims are entitled to pursue a personal injury claim with the help of their personal injury attorney.
Through the personal injury claim, victims can seek compensation for the damages for medical and rehabilitation costs, lost wages, pain, and suffering, and emotional trauma.
Attorneys can serve as a helpful legal guide for the victims while ensuring that their rights are protected, and the guilty party will be held accountable for disobeying traffic laws. If you believe you have grounds to file a claim, retain a local car accident attorney in California near you who can help you navigate car accident laws.
Arash Law has decades of experience throughout California and has secured million-dollar settlements and verdicts for our clients. Our car accident team can investigate your crash, identify the potential defendant(s), and file your claim with the civil court system as quickly as possible. Don't delay – you're just a phone call away from learning your legal options. Call (888) 488-1391 or get in touch online to schedule a free case evaluation.