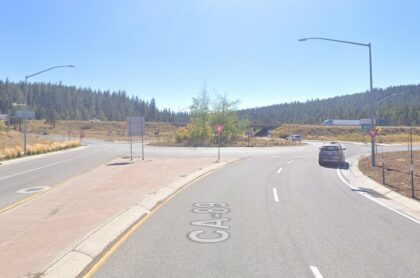 Multiple big rig collisions on Interstate 80 caused injuries and diverted traffic early Wednesday morning, March 15, 2023.
According to the California Highway Patrol, 10 Big Rigs collided with one another close to the intersection of I-80 and Highway 89 at around 3 a.m. \
Reports mentioned that only minor injuries were involved so far while the I-80 traffic had been diverted onto Highway 89 south. Additionally, chain restrictions are still in place between Rainbow and the Donner Lake Interchange.
The crash's exact cause is unknown, but CHP advised it will take time to clear up.

Big Rig Collision Statistics
The US Department of Transportation reports that nearly 4,000 Big Rig collisions resulted in fatalities in 2015.
Between 2009 and 2015, fatal semi-truck collisions increased by an alarming 22%. Tractor-trailers caused one in ten fatalities in traffic in 2015.
Commercial trucks, or big rigs, are common on American highways. These trucks are also referred to as 18-wheelers, tractor-trailers, and semi-trailers.
Large truck-related highway collisions rank among the deadliest on American roads. There are frequently more fatalities in big rig accidents than in other traffic collisions due to the size differences between tractor-trailers and passenger cars.
Several things need to be considered when looking into 18-wheeler accidents.
Large truck accidents are frequently caused by lane drifting, improper truck maneuvering, tire blowouts, incapacitating or non-capacitating vehicle failures, and excessive speed.
What Should I Do Following an Accident
If it is safe to do so, it is advisable to file a police report as soon as you have gathered information. This enables the police to keep records of the events leading up to the accident on a central database. The police department then holds a record of this information to make sure it is always protected.
Regardless, the police will frequently show up at the scene of an accident. If they don't, you can report the accident by calling or going to your neighborhood police department. As a result, if the police are not present at the collision scene, they will collect this data and compile a police report later.
Truck Accident Lawyers in Nevada County
Truck accidents are often fatal. Hiring a truck accident lawyer is recommended instead of handling this alone.
Professional truck drivers have a responsibility to abide by all rules and regulations. They are usually responsible for accidents involving their massive vehicles. A lawsuit could be filed against the party at fault after a major incident.
If you or a loved one has been seriously injured in a truck accident, please don't hesitate to contact our Nevada County Truck Accident Lawyers at Arash Law, headed by Arash Khorsandi, Esq. You can get fair payment for your injuries with the help of our attorneys.
With their expertise and extensive training, you will get the best possible outcome with their assistance.
Call us at (888) 488-1391 or fill out our "Do I Have A Case?" form on our website to learn more about your legal options.