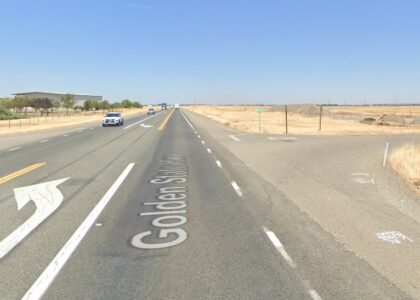 A multi-vehicle collision left three people injured near Rowles Road on Wednesday, March 16, 2023.
According to CAL FIRE Tehama-Glenn Unit, three vehicles collided on Highway 99E and Lassen Road around 11 a.m.
CAL FIRE TGU also reported that one vehicle had front-end damage, and a helicopter was present while all three people were rushed to the hospital.

Multi-Vehicle Accident Statistics
Automobile accidents cause approximately two million deaths and ten million injuries annually across the globe. Furthermore, automobile collisions primarily cause accidental death and injury in the United States.
According to the National Safety Council, in 2020, there was an 8.3% increase in traffic-related fatalities in the United States, reversing a three-year downward trend. There were 39,107 deaths caused by automobile-related incidents in 2019, while there were 42,338 in the following year.
In 2020, 3,847 people lost their lives in car accidents in California. While 2,260 (59%) of the fatalities involved only a single car, 1,587 (41%) involved two or more cars.
What to Do After a Car Accident
Call 911 immediately if you or a loved one are involved in a car accident. Always remain factual if you need to contact the authorities or your insurance company. Some victims might feel obligated to apologize, even if they had nothing to do with what happened. Because of this, the insurance company might decide not to pay out.
You can get a copy of the complete report by contacting the proper authorities. We also encourage you to use the website's contact form to contact us. We will get to work on your request once we have the report. Our renowned lawyer is available for free consultations if you have concerns about making the most of your insurance coverage.
Car Accident Lawyers in Tehama County
If you or a loved one has been involved in a car accident, you are entitled to a free consultation with an attorney. Don't hesitate to contact us if you have any questions about filing a claim or want to discuss your case.
Arash Law, led by Arash Khorsandi Esq., is a team of trusted Tehama County car accident lawyers with the reputation and experience to advocate for accident victims, with awarded compensation totaling $400 million as of yet.
Contact (888) 488-1391 or fill out the "Do I Have a Case?" form on our website to schedule a free consultation with one of our lawyers.