One unidentified person was hospitalized following a major two-vehicle auto collision in Vernalis on Thursday afternoon, March 17, 2022.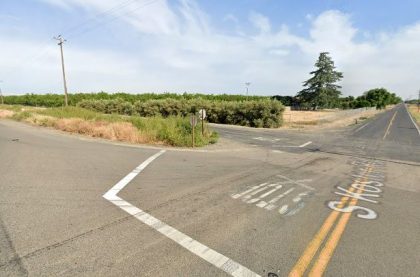 The fatal collision occurred at the intersection of W Vernalis Road and S Koster Road at approximately 3:41 p.m.
A GMC Yukon, a blue Ford Focus, was involved in the collision. The circumstances leading up to the crash have not been established.
One person sustained major injuries in the mishap and was immediately taken to an area hospital for treatment.
Both vehicles were seriously damaged in the mishap and had to be towed away from the scene. Information about the crash is limited at the moment.
The California Highway Patrol is further investigating the case.

Two-Vehicle Collision Statistics
Car accidents have been a significant problem in the United States in recent years. After all, car accidents kill over 1.25 million people each year. This translates to an average of 3,287 fatal collisions every day. Another 20-50 million people have been injured or rendered unable to work.
California is responsible for 11% of all auto deaths across the country. In California, there were 485,866 car accidents in 2017, with 3,898 persons killed and 276,823 injured. The number of people killed in car accidents has climbed by 23.5 percent since 2013.
The most common cause of car accidents is driver negligence. Many things a driver can do that are considered negligent, and traffic laws address these mistakes with simple road rules.
Speeding is another temptation that many drivers are guilty of succumbing to. Speed is a factor in many fatal car accidents. It increases the force of a collision, and victims are more likely to suffer serious injuries – or death – when a crash occurs at high rates of speed.
This is why drivers who were speeding at the time of an accident are almost always found to be at fault for causing it.
Auto Accident Lawyers for Victims in San Joaquin County
Insurance companies know how to pay as little as possible on injury claims. They spend lots of money to train their claims adjusters on how to deny as many claims as possible – and get away with lowball settlement offers on the claims they can't deny. These large companies also hire an entire fleet of defense lawyers to defend their unfair decisions.
An injury victim cannot be expected to challenge all of these strategies and tactics without having their lawyer. You need a lawyer fighting on your side; who knows the games that the insurance company will play and can fight against them. Here
Putting pressure on you to agree to a settlement as soon as possible is another common insurance company tactic. If you have not already hired a lawyer, the insurance company will want you to settle before you can ask a lawyer how much your claim is worth.
A quick settlement lets the insurance company get away with paying as little as possible. They will tell you that a quick settlement is better for you because you will get paid more quickly.
Our San Joaquin County auto accident lawyers from Arash Law have decades of experience, and they know how to stop insurance company tactics that reduce compensation to injury victims. Call (888) 488-1391 to schedule your free consultation. We fight hard to protect the legal rights of all California accident victims.