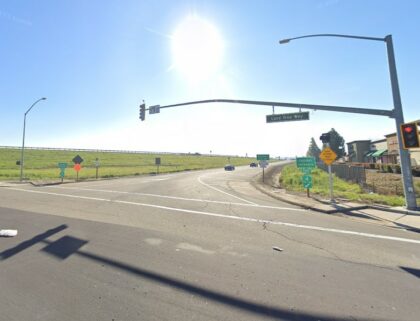 One person was killed, and two were critically injured after a two-vehicle crash in Antioch on Friday night, March 17, 2023.
The deadly collision occurred around 10:18 p.m. at Lone Tree Way and State Route 4.
Investigations revealed that one of the vehicles was traveling south on Lone Tree Way when it collided with another vehicle exiting eastbound State Route 4 and turning north on Lone Tree Way.
When authorities arrived, they discovered two vehicles and found a deceased man in one of the vehicles. Two passengers in the same car were in critical condition and were rushed to a hospital.
Meanwhile, all occupants of the other vehicle were unharmed and remained on the scene.
Further investigations on what caused the crash are underway.

Fatal Two-Vehicle Crash Statistics
According to the Fatality Analysis Reporting System, approximately 35,766 motor vehicle fatalities in the United States in 2020 resulted in 38,824 casualties. The death rate is estimated at 11.7 per 100,000 people and 1.34 per 100 million miles traveled.
According to projections, the number of traffic fatalities in California was projected to rise from 3847 in 2020 to 4,258 in 2021.
In most cases, car accidents are caused by human error, such as speeding, drunk driving, or texting while driving. Several factors can contribute to an accident, including weather, road design, and car malfunctions.
Always maintain a safe distance from drivers ahead of and behind you, be aware of potential hazards, and obey all traffic laws. Fatal traffic accidents continue to be one of the leading causes of death despite these precautions.
What To Do Following an Accident
We recognize that this is a challenging time for you. We can help you in obtaining a police report following an incident. Our team will contact the appropriate individuals and help you get the report. You can initiate the claims process and pursue compensation on your behalf.
Your claim will be filed on your behalf, without you having to pay upfront. As part of our services, we will also assist in ensuring that all of your medical bills are covered by the responsible party's insurance company.
Please contact us with any questions or concerns you might have after an accident like this.
Reliable Car Accident Attorneys in Antioch
Medical bills and unemployment are frequent consequences of car accidents that result in life-threatening injuries. Besides the physical pain, victims may also suffer from psychological distress.
Filing a claim and receiving compensation are both time-consuming and challenging processes. The best action is to seek legal advice when dealing with an insurance company. A recorded testimony may result in your claim being denied or the negligent party's liability being reduced.
You can rely on our Antioch car accident attorneys at Arash Law, headed by Arash Khorsandi, Esq., to investigate the circumstances immediately following the accident. By utilizing tried-and-true legal procedures, we ensure that damages are accurately assessed during settlement.
Our firm has helped clients recover over $500 million in claims over the last few years. Our lawyers can efficiently assist you with your legal issues, given their years of experience in the legal field.
Get started by calling us today at (888) 488-1391 or completing the "Do I Have a Case?" link on our website.