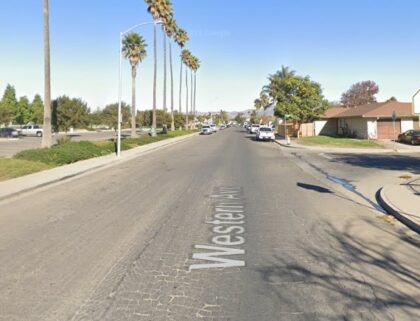 A single-vehicle collision killed one person and injured another in Santa Maria early Friday morning, March 17, 2023.
According to reports, the crash transpired around 2:56 a.m. on Western and Bunny.
Officers were called after they received calls and discovered the driver, who died at the scene.
Meanwhile, a vehicle occupant suffered moderate injuries, requiring further treatment at a local hospital. The victims' identities are being withheld pending their next of kin notification.
Authorities believe the crash was most likely caused by speed and alcohol, and further investigations are underway.

Fatal Single-Vehicle Collision Statistics
As per the Centers for Disease Control and Prevention, 1.35 million people are killed on American roads annually. These collisions frequently kill pedestrians, motorcyclists, and bikers.
Traffic accidents are the eighth most common cause of death worldwide, which kill most children and teenagers.
In 2020, there were 1.37 fatalities for every 100 kilometers in the United States. The number of road deaths in the first three months of 2021 increased by 18.4% over the same period in 2020.
A single-car collision can occur for a variety of reasons. In a run-off-the-road accident, a driver fails to maintain control of their vehicle because of speeding or sudden turns on wet roads.
It is common for the streets to be littered with branches that resemble debris or items thrown from vehicles.
You can decrease your chances of involvement in these collisions by using a seatbelt, staying focused, and avoiding distractions while driving. People can become involved in these fatal events despite safeguards in place.
What To Do After an Accident
A police report can be obtained from the local police department where the accident occurred. In addition, they can provide you with information about getting your report. We can provide you with a copy of your report if you are still waiting to get one directly from the police department. Our online form can be filled out to do this.
Upon receiving your request for a copy of your report, we will begin the claims process on your behalf without any upfront fees. As part of this process, we will work with you until all the necessary information and documentation are obtained.
Reliable Car Accident Attorneys in Santa Maria
Vehicle collisions are primarily caused by driver negligence. Your lawyer will be responsible for proving that the other driver's reckless behavior constitutes "negligence per se." Since deliberate actions are intentionally committed, they are likely to have negative consequences.
Injury victims who were passengers, pedestrians, or other users of the road may be able to demonstrate legal negligence against the at-fault party. Under California law, both negligent behavior and reckless driving are prohibited. Both of these scenarios require the assistance of a competent and tenacious California accident lawyer.
Our Santa Maria car accident attorneys at Arash Law, led by Arash Khorsandi, Esq., are experienced in representing and defending victims. We have helped our clients obtain compensation totaling over $400 million.
To speak with an attorney, call us today at (888) 488-1391 or click "Do I Have a Case?" on our website.