According to the initial reports from the California Highway Patrol, the sedan was wedged beneath the fuel truck, which eventually caught fire. Firefighters immediately responded to the scene and extinguished the flames. 
One person died, but no additional information about the incident is available to the public as of today. 
Fatal Trucking Crash Investigation is Underway
The Californi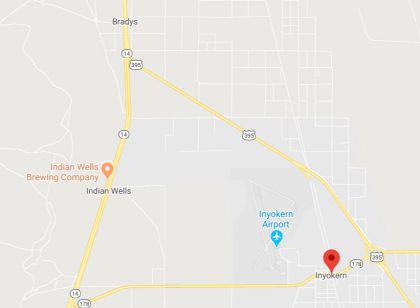 a Highway Patrol is currently investigating the incident. During the investigation, authorities will attempt to determine the cause of the deadly collision. 
Semi-trucks are everywhere, especially in rural areas of California, and they aren't going away anytime soon. In fact, our economy is driven by semis that deliver all those consumer goods that we need – and want. Ours is a consumer-based economy, and the trucking industry, coupled with consumer demand, keeps things moving forward. 
According to the statistics from the U.S. Department of Transportation, semi-truck accident fatalities rose by 22 percent from 2009 to 2015. In 2015, approximately 4,000 people were killed in tractor-trailer accidents in the U.S., which accounts for 11 percent of all traffic fatalities. 
When facing cases like this, it's essential to have an experienced California wrongful death attorney specializing in tractor-trailer accidents to conduct an independent investigation immediately.
Many factors can cause tractor-trailer crashes. Attorneys must be able to consider and thoroughly examine all these factors to be able to prove the negligence of the irresponsible driver successfully. Attorneys will also hire expert witnesses, do background checks on the drivers involved, and review applicable insurance coverage for their clients.
California Wrongful Death Attorney for Victims of Tractor-Trailer Crashes
Suddenly losing a loved one after a tragic tractor-trailer accident can be devastating for the victim's family. While the investigation is on-going, the victim's family is entitled to pursue a wrongful death claim with the help of their respective attorney. Through the wrongful death claim, the victim's family may seek compensation for the damages (such as loss of companionship, pain, and suffering, and emotional distress) that the incident has caused them.
Wrongful death attorneys can serve as a helpful legal guide for the grieving family while ensuring that their rights and best interests are protected, and the negligent driver will be held accountable. 
If you have a nagging suspicion that someone is to blame for the death of your spouse or family member, contact Arash Law. We have the resources you need to pursue justice for wrongful death, as well as the experience to ensure that you get fair compensation. We're conveniently located throughout the state of California with offices in Los Angeles, Sacramento, San Francisco, Riverside, Orange County, San Diego, and are more than happy to visit you at your home or office.