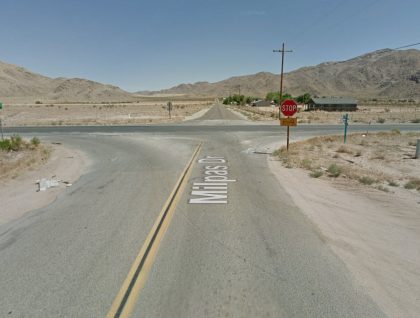 Two people were injured after a motorcycle crash in Apple Valley on Wednesday afternoon, March 23, 2022.
The accident happened on Highway 18 near Milpas Drive in Apple Valley at approximately 3:44 p.m.
A Toyota Camry was stopped while waiting to turn left onto Milpas Drive when an eastbound motorcycle crashed into the back of the car; another motorcycle was also involved in the crash.
The two riders sustained major injuries in the mishap. They were airlifted to an area hospital for treatment.
Additional details about the crash are unavailable at the moment. It's unclear whether drugs or alcohol played a role in the crash.
An active investigation of the case is currently underway.


Motorcycle Crash Statistics
Experts are increasingly concerned about the rising frequency of motorbike accidents around the country. According to the National Highway Traffic Safety Administration, approximately 5,286 motorcyclists were killed in the United States in 2017.
The Insurance Information Institute has released some startling statistics on how serious the problem of motorcycle accidents is in the United States.
In 2018, about 5,000 people perished in motorbike accidents. While this was a 5% decrease from 2017, motorcyclists were still 27 times more likely to die in an auto collision than occupants of passenger vehicles per mile traveled.
Over 800,000 motorcycles are now registered in California. In the previous ten years, the number of motorcycle accidents in the United States has nearly doubled. Motorcycle-related fatalities in California have increased 175 percent in the last ten years.
Distracted driving, speeding, drunk driving, reckless driving, bad weather, wrong-way driving, and failing to obey traffic laws are common causes of motorcycle accidents.
Motorcycle Accident Lawyers for Victims in San Bernardino County
Motorcycle riders are more vulnerable to collisions and can sustain catastrophic or fatal injuries. A motorbike collision can have a variety of physical repercussions, including road rash and traumatic tattooing, and head and brain damage.
The economic and non-economic damages associated with such an event can be significant. The good news is that Arash Law's experienced California motorcycle accident attorneys are here to assist you in recovering your losses.
Contact Arash Law today to schedule a free consultation and case evaluation with one of our San Bernardino County motorcycle accident attorneys. Our California motorcycle accident attorneys will send you a demand letter for your damages, ensuring that you receive the maximum amount of compensation that you are entitled to.
Our caring California motorcycle accident attorneys believe you should be compensated for all economic and non-economic damages and will fight for this on your behalf.