Authorities say a 26-year-old bicyclist was killed in a collision with an ice cream truck near a North County intersection on Wednesday, March 23, 2022.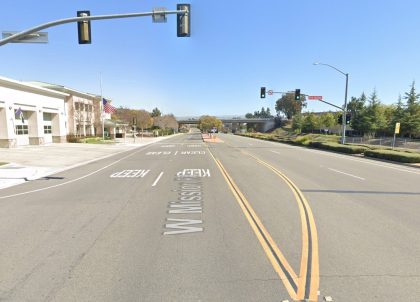 The fatal accident occurred shortly after 8:00 p.m. on West Mission Road in San Marcos.
According to the San Diego County Sheriff's Department, a 63-year-old man driving a Ford ice cream truck struck a 26-year-old man on a bicycle as he was turning onto West Mission Road from Pico Avenue in San Marcos.
The bicyclist died at the scene while the truck driver was unharmed.
Their identities have not yet been disclosed.
Witnesses told deputies that the truck was turning on a green light while the bicyclist, who was not wearing a helmet, was riding southwest against a red light across an intersection.
Alcohol is suspected of having played a role in the fatal crash, according to the police department.
Although no arrests have been made, the San Marcos Traffic Division of the department is still investigating the accident.


Fatal Bicycle Accident Statistics
It's dangerous and, on occasion, lethal to ride a bicycle on the street, especially in busy areas. According to the National Highway Traffic Safety Administration, 840 cyclists were killed in motor vehicle accidents in 2016, accounting for 2% of all traffic fatalities.
Vehicles in the state of California include bicycles. On the other hand, Bicyclists must follow the same rules as car drivers to avoid accidents. Traffic rules must be followed, including stopping at red lights and remaining in one lane.
Unfortunately, California is not as accommodating to bicyclists compared to other states. Cyclists in California face some of the most dangerous conditions in the country.
Every year, California suffers the most fatalities due to bicycle accidents. According to the National Highway Traffic Safety Administration (NHTSA), 455 cyclists were killed in California between 2016 and 2018.
Bicyclists are the most common victims of car accidents in California. If the driver had given way, checked for bikes before pulling out, or was otherwise distracted while driving, many of these collisions could have been avoided.
San Diego County Bicycle Accident Lawyer for Victims
Families who have lost a loved one in a bicycle accident often find it difficult to cope. When someone close to them dies unexpectedly, it can affect their emotional state.
In a situation like this, an experienced wrongful death lawyer is essential. What happens next if the victim's family hires a lawyer to help them file a wrongful death claim? As a result, they will receive compensation for their losses in terms of medical expenses, lost wages, and emotional distress.
Our San Diego County bicycle accident lawyers at Arash Law can assist you in obtaining the maximum amount of compensation for your case, including physical and intangible damages like medical expenses, pain, and suffering.
Accident victims who come to us for help with their injuries know that we are the best in the business. You owe us nothing if we don't get any money for you!
We will do everything in our power to get you the most money possible. Arash Law's accident attorneys are available at (951) 530-4659. Free consultations are available at any time.