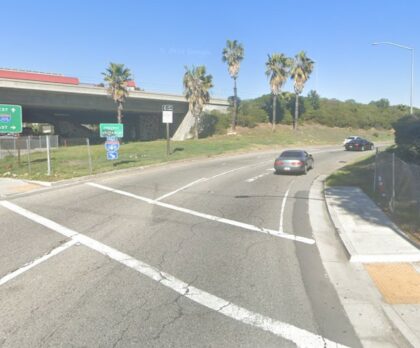 Authorities reported that a person was killed following a multi-vehicle collision in Hawthorne on Friday morning, March 24, 2023.
The California Highway Patrol said the crash occurred just before 5:00 a.m. on the westbound 105 Freeway near the Crenshaw Boulevard off-ramp.
Three unspecified vehicles were reportedly involved in the collision, but the circumstances that led to it are currently unknown. Authorities are still looking into whether speeding or intoxication played a role.
Upon arrival, the responding officers found one person in one of the traffic lanes. The unidentified individual was declared dead at the site. It's unclear whether there were injuries.
Several westbound lanes were briefly shut down as the investigation ensued, causing traffic to back up during the morning rush.

Multi-Vehicle Accident Statistics
In the United States, automobile accidents are the leading cause of preventable death and injury. Every year, automobile accidents cause over ten million injuries and two million deaths around the world.
The National Safety Council reported an 8.3 percent increase in traffic fatalities in the United States in 2020. This number has been steadily decreasing in the three years prior to the year 2020.
In 2019, there were 39,107 people killed in car-related accidents in the United States. There were 42,338 of them in 2020.
There were 3,847 fatalities due to car accidents in California in 2020. In accidents involving two or more cars, 1,587 people lost their lives (41 percent). The majority of the fatalities, 2,260, or 59%, were in single-vehicle incidents.
In 77% of injury cases, 71% of accident cases where injuries occurred, and 72% of all accident cases, two or more cars were involved. In 2020, angle collisions were responsible for the deaths and injuries of about eight thousand people.
What to Do After a Car Accident
Whenever there is an automobile accident, the authorities need to be alerted immediately. Whether communicating with authorities or an insurance company, it is critical that you never make assumptions and always provide accurate information. Some of the blameless may even try to apologize. The insurance company may use such behavior against a claim.
To get a complete copy of the report, please contact the relevant authorities. You can also fill out the online form on this page. We will look into it as soon as we get your message. Our well-known attorney will give your case the individualized attention it deserves at a free initial consultation.
Car Accident Lawyers in Los Angeles County
We give free consultations to anyone who has been harmed in a car accident, so don't hesitate to get in touch if this has happened to you or a loved one. If you have questions about submitting a claim or would want to talk with one of our attorneys, please don't hesitate to contact us.
One of our skilled attorneys will review your case at no charge, explain the next steps, and go over what can affect the final settlement amount during the consultation.
Our trusted Los Angeles County car accident lawyers at Arash Law, led by Arash Khorsandi Esq., have the recognition and vast experience to advocate for accident victims, with awarded compensation totaling $400 million as of yet.
Contact (888) 488-1391 or click the "Do I Have a Case?" on our website to schedule a free consultation with one of our lawyers.