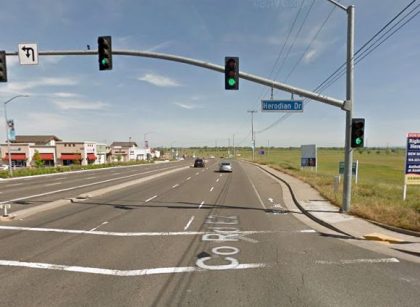 One person was injured in a rollover accident in Rancho Cordova on Friday, March 25, 2022.
According to preliminary reports, the two-vehicle collision occurred on a Friday at Herodian Drive and Sunrise Boulevard.
Early reports indicated that the two vehicles collided for reasons that have yet to be determined.
One person was taken to a local hospital with unspecified injuries when emergency crews arrived.
The victim's identity has not yet been disclosed.
The circumstances surrounding the accident are unknown.
There are no other details available. The crash remains under investigation.

Two-Vehicle Crash Statistics
The most common form of personal injury in the United States is a car accident. Car accidents injure approximately two million people each year.
Calamities in California are commonplace. Approximately 200,000 people in California are injured each year in traffic accidents.
Car accidents claimed the lives of more than 33,000 people across the United States in 2018.
In 2018, 1,069 people lost their lives in California car accidents caused by drunk drivers. 42% of drivers who died in car accidents, whether they were driving legally or illegally, had drugs in their system.
In 2018, there were nine deaths per 100,000 people in California due to car accidents. Accidents involving motor vehicles are the leading cause of unintentional injury death in this region of the country.
Sacramento County Car Accident Lawyer for Injured Victims
A person's life can be changed forever by a serious collision, so legal action should be taken to limit the harm.
If you've been seriously hurt in a car accident, you need to get legal help right away. Our personal injury attorneys believe that you should file a claim for damages as soon as possible following a car accident in order to protect your legal rights.
Get in touch with a seasoned car accident lawyer right away. You'll receive legal advice following an examination of your car accident by an attorney.
Even if you accept the first settlement offer from the insurance company, you may be entitled to much more money if you hire the right lawyer.
Our Sacramento County car accident lawyers at Arash Law know how frightening it can be to be in a car accident. our legal team is here to help in order to alleviate that burden. We will ensure that you receive a fair settlement. The toll-free number for Arash Law's personal injury lawyers is (888) 488-1391.