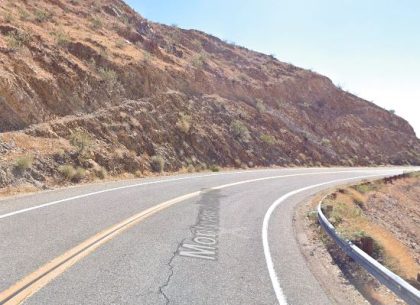 A 65-year-old man identified as Richard Arthur C. was killed in a fatal motorcycle accident in Borrego Springs on Friday morning, March 25, 2022.
According to the initial reports from local authorities, the accident happened at around 11:09 a.m. on Montezuma Valley in Borrego Springs.
The motorcycle rider was heading westbound when the rider crossed into the eastbound lanes during a curve in the roadway, crashing into the rear-end of a pickup truck towing a trailer.
Due to the severity of the impact, the rider was ejected from his motorcycle and landed on the roadway. He was pronounced dead at the scene.
Information about the accident is limited at the moment. It's unclear whether intoxication played a role in the crash. The California Highway Patrol is further investigating the case.

Fatal Motorcycle Crash Statistics
Accidents involving motorcycles are terrible tragedies, and the rider is almost always the one who is hurt the most. Motorcyclists are especially at risk in accidents, and even minor injuries can quickly become fatal if they don't get better quickly.
Figures from the National Highway Traffic Safety Administration show that motorcycle riders are 16 times more likely to get hurt and 35 times more likely to die than people in cars.
In 2019, there were 5,014 motorcycle deaths, with motorcycle deaths making up as many as 14% of all traffic deaths. For injuries, there were about 84,000 injuries caused by motorcycle accidents.
The number of motorbikes registered in California is the highest in the United States, and it is also the most. In California, there are more than 800,000 motorcycles that are legal to drive. In 2017, more than 15,000 people were hurt by motorcycles on California roads, and more than 500 people were killed by motorcycles.
Drivers who are texting, speeding, drunk or irresponsible and don't follow the traffic rules are some of the most common causes of motorcycle accidents in the United States.
San Diego County Motorcycle Accident Lawyers for Victims
Stress and sorrow can be too much to bear after a loved one dies in an accident. A wrongful death lawyer can keep the victim's family updated on the investigation while making sure their client's legal rights and best interests are looked after.
Insurance companies want people to try to negotiate their claims. Then, the insurance company can swoop in with experienced claims adjusters and an army of corporate lawyers to deny your legal right to compensation for your injuries.
San Diego County accident lawyers may be a comforting and supportive guide for the victim's family. To keep their client's rights and best interests safe, they will do everything to hold the negligent party accountable.
By calling (888) 488-1391, you can set up a free consultation with a good San Diego motorcycle accident lawyer. You don't have to pay us anything at the first meeting; we can tell you whether you have a case.