Oakland police were dispatched to a multi-vehicle traffic collision in the Fruitvale district, where they discovered a man had been shot to death on Sunday evening, March 27, 2022.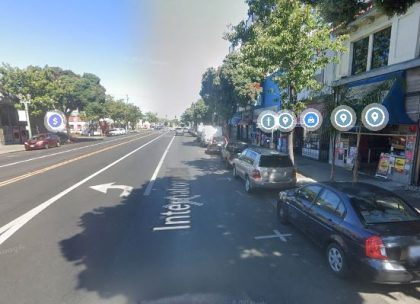 According to public information officer Kim Armstead, the shooting was reported just before 6:30 p.m. in the 3300 block of International Boulevard.
When officers arrived to assist with the crash, they discovered a person suffering from a gunshot wound inside one of the cars involved.
Police attempted to save him, but he died, according to Armstead.
The victim was a 71-year-old man, according to Oakland Councilmember Noel Gallo.
According to Gallo, the victim was shot in the head near 28th and International before colliding near 33rd and International.
Officers discovered what they believed to be a shooting scene. They believe the man was shot while driving, which resulted in his car colliding with other vehicles.

Fatal Road Rage Statistics
The term "road rage" refers to the aggressive or angry driving behavior of a motorist in response to the driving of another motorist.
In some cases, road rage manifests in rude gestures, verbal insults, threatening behaviors, and aggressive driving.
Most fatal car accidents are caused by aggressive driving due to road rage. According to a year-long investigation, 30 people are killed, and 1,800 are injured in road rage incidents every year.
According to Everytown Research & Policy, road rage-related injuries and deaths have risen since 2018.
A person was shot and injured or killed in a road rage incident every 18 hours in 2021. More people were killed or injured in road rage incidents last year than ever before.
Wrongful Death Lawyer for Victims of Fatal Road Rage Incidents in Alameda County
When a loved one is killed due to a road rage incident, the victim's family may be unsure of what to do next. However, they will have to take legal action in order to receive the redress and compensation they are entitled to.
When you file a claim, the wrongdoer will be held accountable for their actions, and you will be compensated for your losses. At Arash Law, we extend our deepest condolences to those who have lost loved ones due to someone else's carelessness. Let us help you maximize your wrongful death claim in California.
A wrongful death lawsuit can be brought for a variety of reasons. Lawsuits can be taken to recover the loss of financial aid and comfort. In the wake of this, some people seek compensation for their losses, while others prefer to move forward.
Our dedicated Alameda County wrongful death lawyers at Arash Law can help in the unfortunate event that a family member or friend has been killed in the line of duty. Contact Arash Law at (888) 488-1391 or send us an email to set up a free, no-obligation consultation about your fatal car accident case.