A three-year-old girl suffered from bite wounds after getting attacked by a pit bull mix in a Hemet house on Saturday, April 9, 2022.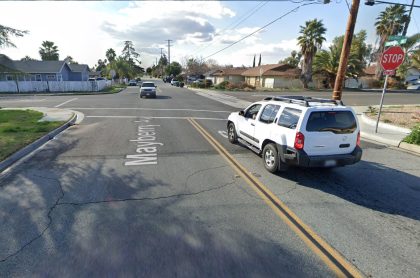 The incident occurred at a residence in the 41000 block of Mayberry Avenue; the home was believed to be used as a daycare center.
The child was attacked by a 2-year-old pit bull mix named Bruno for unclear reasons. The girl sustained bite wounds to her face, arms, and stomach area. She received approximately 180 stitches on her face and body.
Meanwhile, the dog was kept in a secluded kennel at the Western Riverside County/City Animal Center in Jurupa Valley.
If the owner fails to request a post-seizure hearing, the dog may be euthanized in the "interest of public safety."
The three-year-old girl was able to return home three days after getting hospitalized. The girl's mother had no comments regarding the incident.
Local authorities are further investigating the case.


Dog Bite Injury Statistics
According to the Centers for Disease Control and Prevention (CDC), around 4.5 million dog bites occur in the United States each year, with 800,000 bites requiring medical attention. In 2019, the population of the United States was roughly 328.2 million people. That means that a dog bites one out of every 73 individuals.
Dogs can attack in various ways, including knockdowns, scratches, and bites. A dog bite occurs when a dog injures a person physically by biting. Bites can cause infection, disfigurement, temporary or permanent disability, and even death.
California had the most dog bite-related fatalities in 2019, with nine. In 2018, 36 dog attacks killed people, 15 of whom were children and 21 adults.
Children are the most vulnerable to dog bites, accounting for half of all injured victims. The majority of attacks occur when a child is playing with the dog.
According to the Centers for Disease Control and Prevention, roughly half of all children aged 12 and under have been bitten by a dog. Sixty-five percent of dog bites on youngsters involve the head or neck.
Section 3342 of the California Civil Code imposes liability on dog owners for injuries caused by a bite. If you were attacked by a dog but were not bitten, you will need to prove negligence in the same way you would in any other personal injury case in California.
To avoid getting bitten by a dog, people must be careful when petting other dogs. It's also important to note that some dogs can still attack even if they're unprovoked; the best thing to do is stay calm and try not to hit the dog, as this may make them more aggressive.
Riverside County Dog Bite Injury Lawyers
Dog bite victims may require serious medical attention due to the possibility of infection from disease or bacteria carried by the dog. Many dogs in California carry diseases and bacteria that necessitate immediate medical attention and the administration of antibiotics.
Emergency treatment immediately following an incident and transportation to a medical center via medical transport can be costly. However, it may be necessary in the case of a dog bite attack.
A Riverside County dog bite lawyer from Arash Law can research, locate the owner or responsible party for the dog, file a civil lawsuit if the demand is not fulfilled and file a civil lawsuit if the demand is not met. Fortunately, California has laws that protect victims and hold dog owners accountable for the harm caused by their dogs.
Talk to our attorneys from Arash Law regardless of the severity of your injuries from the dog bite. We understand the dog bite laws in California and can help you bring a claim against the dog's owner. Call us at (888) 488-1391, anytime – for a 100% free and confidential case analysis.