A motorcyclist was critically injured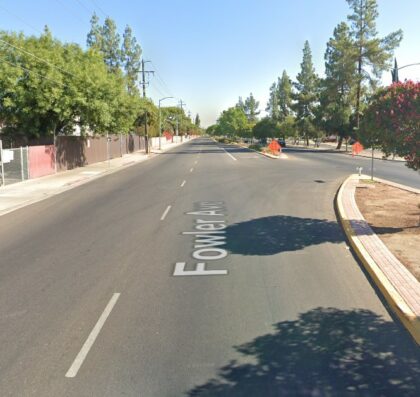 in a two-vehicle collision in Clovis on Friday afternoon, April 28, 2023.
According to the Clovis Police Department, the incident occurred before 4 p.m. at Fowler Avenue, south of Herndon Avenue.
As per the report, the motorcyclist crashed into another vehicle and was transported to a nearby hospital in a critical condition.
According to Lt. Jim K., there is no indication that drugs or alcohol played a role in the accident, and the road was closed for a few hours.

Motorcycle Accident Lawyers in Clovis, Fresno County
If you are a California motorcyclist who has suffered an injury due to someone else's negligence, you should contact an attorney as soon as possible.
You may file a claim for damages in court through a personal injury or wrongful death lawsuit if you or a loved one have been injured. Our attorneys can help you answer any questions you may have about your possible claims.
You can rely on our most trusted Fresno County motorcycle accident lawyers at Arash Law, under the direction of Arash Khorsandi, Esq., to effectively represent you in these court proceedings. Our firm has recovered more than $500 million for California clients.
If you want to speak with one of our lawyers, please call (888) 488-1391 or fill out the "Do I Have a Case?" form.
What to Do After Motorcycle Accident
After experiencing a motorcycle accident, taking necessary measures to safeguard yourself and your legal rights is important, as it can be a traumatic experience. This article covers the significant steps that need to be taken to protect your well-being and take any necessary legal action.
Stay calm and avoid arguing or blaming others for the accident.
Check yourself and any passengers for injuries and call 911 if necessary.
Move your motorcycle to a safe location, use hazard lights, and set up cones or flares.
Exchange information with the other party and take pictures of the damage.
Contact the police to file an accident report, even if there are no injuries.
Seek medical attention, even if you feel fine.
Notify your insurance company and follow their instructions.
Contact a personal injury lawyer if you were injured or another driver's negligence caused the accident.
Motorcycle Accident Statistics
The National Safety Council estimates that in 2020, motorcyclists caused 14% of traffic fatalities, 18% of occupant deaths, and 4% of occupant injuries. Although only 3% of all motorists were motorcyclists, they were responsible for 0.6% of all vehicle miles traveled. If the victims had worn helmets, fewer would have been killed in these terrible accidents.
In 2020, 2.333 more fatalities for every 100,000,000 kilometers traveled than in 2019. During this period, the number of deaths and the rate of deaths increased by almost 20%. 5.579 people have died for every 100,000 motorists (a rate of 31.64).
Approximately 785,000 motorcycles operate in the Golden State. Riders cause a disproportionate amount of traffic fatalities in the state. Only about 6 percent of these deaths, experts say, can be pinned on inattentive motorists.