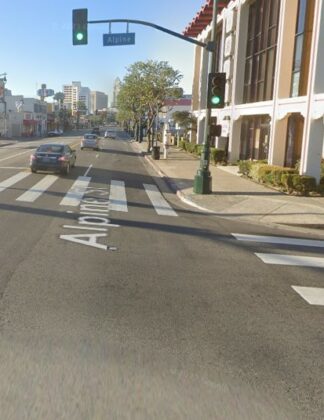 Thirteen people were identified to have sustained possible injuries after a reckless driver slammed his car into vehicles in Los Angeles on Monday afternoon, May 1, 2023.
According to the Los Angeles Police Department, the incident happened between 1:00 p.m. to 3:00 p.m. in Elysian Park and Chinatown.
The suspect recklessly rammed his silver 2004 Nissan Xterra into at least ten vehicles, some parked and others moving. Thirteen victims have been identified, including an LAPD employee returning from lunch and a Department of Water and Power employee.
The suspect, identified as Diosdado T., 37, was detained on $440,000 bail after being arrested and charged with assault with a deadly weapon.
According to Police Chief Michel Moore, none of the victims were seriously injured.
The motive for the accident remains under investigation.

Trustworthy Reckless Accident Victim Attorneys in Los Angeles City
Families of victims killed or seriously injured in a reckless accident may file a lawsuit against the negligent driver. If you or a loved one sustained injuries in a car accident in Los Angeles, it is vital to contact an attorney as soon as possible.
During the free consultation, an experienced attorney will evaluate your case, advise you on how to proceed, and explain the factors that affect the final settlement amount.
Our Los Angeles reckless driving accident attorneys at Arash Law, led by Arash Khorsandi, Esq., have extensive experience in personal injury law. We've built a reputation as a top Los Angeles law firm. We offer free consultations, so dial (888) 488-1391 or complete our "Do I Have a Case?" form to find out how we can assist you.
What to Do After a Car Accident
Automobile accidents are unpredictable, but you can still be ready for them. After a collision, having a checklist for accidents in your glove box can help you remain composed and organized. It can advise you on what to do and avoid and the best strategies to defend your rights. You're not alone following a collision. Take these steps:
Make sure everyone is safe and remains on the scene. Be calm, and check for injuries on your body before checking with others.
If possible, move disabled vehicles to the side of the road. Turn on your emergency flashers to prevent further collisions. Wait for the police in a secure area.
Call the police to report the collision. The officers will gather data regarding the crash and create an official record.
You should exchange names, numbers, and insurance information with the other driver in the collision. Take pictures of the vehicles, license plates, and other relevant information.
Don't admit fault, even to the police. Focus on the facts when speaking with a police officer.
Visit the hospital or your primary care physician immediately.
Insurance companies in California have deadlines for reporting accidents. Report your accident immediately, and follow the agent's instructions.
Only reveal the necessary information when speaking with a claims adjuster. Avoid recording statements or accepting insurance settlement offers before speaking with a lawyer.
Keep and arrange documents related to the accident. A copy of the police report, medical bills, the other driver's identity, injury treatment plans, and other crucial information should be in your file.
You can discuss your auto accident with our lawyers in our no-risk, no-obligation consultations—call (888) 488-1391 to contact us.
If you use this checklist, you can emerge from a terrible car accident with optimism about the future. These actions can help you when filing a claim with the California civil courts to pursue damage compensation.
Reckless Driving Accident Statistics
According to the California Highway Patrol's Statewide Integrated Traffic Records System (SWITRS), there were 165,775 incidents of reckless driving in California in 2020. This is an increase from the 148,439 incidents of reckless driving reported in 2019.
Reckless driving includes a variety of dangerous behaviors, such as driving under the influence of drugs or alcohol, speeding, racing, weaving through traffic, and driving aggressively or recklessly. These behaviors can lead to serious accidents and injuries.
In California, reckless driving is a misdemeanor offense that can result in fines, license suspension, and even jail time. Drivers need to follow the rules of the road and drive safely to avoid reckless driving incidents and the associated consequences.