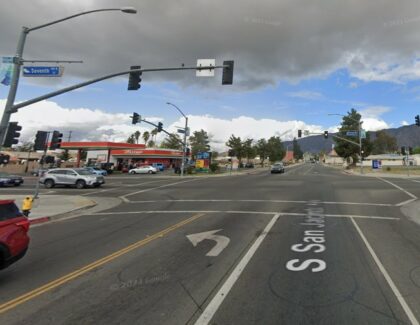 A male pedestrian was killed following a hit-and-run crash in San Jacinto early Monday morning, May 01, 2023.
The San Jacinto Sheriff's Station reported that the fatal crash occurred around 4:02 a.m. on San Jacinto Avenue near Seventh Street.
The responding deputies found an unconscious man with apparent head injuries. They started performing life-saving procedures until Cal-Fire arrived. The victim was later declared dead.
The vehicle involved fled the scene before the deputies arrived. Surveillance cameras in the area were reviewed, and the driver and vehicle were found a few blocks away. The car's damage was consistent with the incident.
The 32-year-old driver from San Jacinto, Juan S., was detained for the hit-and-run accident and booked into the Larry D. Smith Correctional Facility.
The Avenue from Seventh Street to Shaver Avenue was temporarily closed for the investigation before being reopened.

Reputable Hit-and-Run Accident Victim Lawyers in San Jacinto, Riverside County
Victims of hit-and-run accidents in the Golden State can file an insurance claim or go to court to recover damages. If you or a loved one has been seriously injured or killed as a result of someone else's recklessness, do not wait to get in touch with the top hit-and-run lawyers in California.
During this no-cost consultation, one of our lawyers will evaluate your case, explain what will happen next, and review anything that can influence the settlement offer.
Our trusted Riverside County hit-and-run accident lawyers for victims at Arash Law, led by Arash Khorsandi Esq., have experience and accolades advocating for accident victims, with awarded compensation totaling $400 million.
Call (888) 488-1391 now or click the "Do I Have a Case?" on our website to set up a free consultation with one of our attorneys.
What to Do After a Hit-and-Run Accident
Even if the other driver doesn't stop, you still have options to pursue financial reimbursement after an accident. In addition to aiding law enforcement in identifying and apprehending the driver, your efforts may strengthen your case should you decide to sue for damages. Included in this step on what to do after a hit-and-run accident are:
Getting as much data as possible from the accident scene is essential. Depending on how sure you are, you might be able to make out the license plate number along with the car's make, model, and color.
Please report this to the police right now. A copy of the accident report can be obtained at the police station where the report was filed or from the California DMV within a few days. Include it with your claim if you like.
Assemble any and all information you can find about potential witnesses. You need to collect their contact information (names and numbers) quickly.
Don't wait to see a doctor. It is crucial to seek prompt medical assistance if you have sustained an injury, even if you feel fine at all.
Notify your private insurance company right away. When dealing with other insurance providers, do not accept any settlement without consulting a hit-and-run accident attorney.
Hit-and-Run Accident Statistics
If you cause an accident and don't stop to help the victims or notify authorities, you could face criminal charges in the United States. Causing an accident and then trying to flee the scene is illegal.
The number of hit-and-run accidents in the United States in 2015 was 737,100, as reported by the National Highway Traffic Safety Administration.
According to this data, there is a hit-and-run in the United States every 43 seconds. Hit-and-run accidents claimed the lives of 2,049 people in 2016, an all-time high.
Between 2010 and 2019, 2,948 hit-and-run accidents in California resulted in 3,056 deaths. California has one of the highest rates of this type of accident compared to other states.