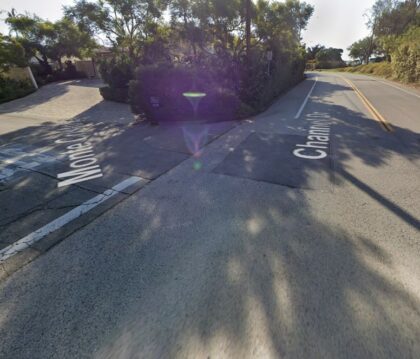 A pedestrian was fatally struck by a train in Montecito, Santa Barbara, early Tuesday evening, May 02, 2023.
According to the Montecito Fire Department, the fatal crash happened around 6:31 p.m. at Channel Drive near Monte Cristo Lane.
An adult male, whose identity remains undisclosed, was reportedly found dead at the scene with a bicycle nearby.
The train conductor halted its trip southbound to make way for the authorities' investigations. Further details have yet to be released.

Renowned Santa Barbara Train Accident Lawyers
Attorneys should be contacted immediately following a train accident. Our skilled lawyers are happy to offer free consultations and act as neutral mediators if an insurance claim is filed due to an accident or wrongful death.
One of our lawyers will evaluate your case, outline the following steps, and discuss the factors that could affect the final settlement offer.
Our renowned Santa Barbara train accident attorneys at Arash Law, led by Arash Khorsandi, Esq., have received awards and recognition for their work and effort on behalf of accident victims. To date, $400 million in compensation has been awarded to accident victims.
Call us at (888) 488-1391 or fill out our "Do I Have a Case?" form to set up a free consultation.
What Should You Do After a Train Accident?
If you or someone you know has been involved in a train accident, here are some things you should do:
Call 911. Remember not to admit fault when speaking with police officers or your insurance provider. Only provide the information required.
You should never admit fault, not even to the police. Tell the authorities the truth about what occurred. Give as many details as you can about the collision.
To prevent injuries, seek medical attention immediately.
You might receive a call from the other party's insurance provider as soon as the day of the collision. Whenever you speak with them, only provide the necessary information. Consult a lawyer before recording statements or accepting insurance settlement offers.
Contact our California train accident lawyers immediately to maximize your insurance coverage.
Fatal Train Accident Statistics
Eight hundred ninety-three people were killed in train accidents in 2021. It is 20% more than the estimated 744 deaths in 2020. In 2021, 5,781 patients were admitted to hospitals with nonfatal injuries.
In comparison to the total of 5,544 in 2020, it increased by 4%.
Between 2020 and 2021, deaths at highway-rail crossings increased by 21%, while deaths from other incidents increased by 20%. The latter saw 617 fatalities (94%), all of whom were trespassers.
The National Transportation Safety Board (NTSB) reported that a person or their vehicle is killed or injured when hit by a train every two hours.
More than a thousand people lose their lives in train accidents annually. It was responsible for over 2,300 injuries and 600 deaths.