Six workers were extricated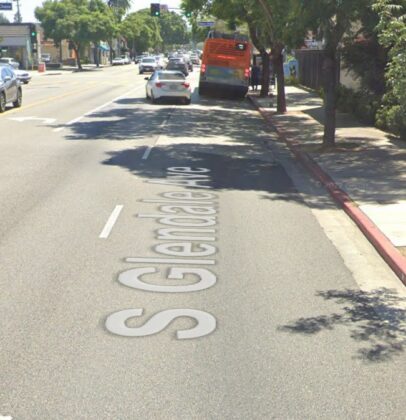 after a construction site collapsed in Glendale late Wednesday morning, May 03, 2023.
According to the Glendale Fire Department, the accident occurred around 11:00 a.m. in the 1200 block of South Glendale Avenue.
Three of the workers were stuck in two hydraulic lifts, while the other three were buried under rubble. All of them were extricated by responding emergency crews.
Five of them sustained minor injuries and were transported to a nearby hospital. One of the workers refused to be transported.
The cause of the construction collapse and other possible injuries has yet to be determined.

Renowned Workers' Compensation Lawyers in Glendale
In California, an employee who sustains work-related injuries is eligible for compensation under the state's workers' compensation law, regardless of who caused the accident. As long as the injury occurred during employment and was not due to negligent behavior or horseplay, the employee can receive compensation for medical bills, lost wages, and disability benefits.
You can take legal action against your employer or another party without proving fault if you have legal representation to help you through the claims process, protect your rights, negotiate a fair settlement, or proceed to trial.
You can rely on our renowned Glendale workers' compensation lawyers at Arash Law, under the direction of Arash Khorsandi, Esq., to effectively represent you in these court proceedings. Our firm has recovered more than $400 million for California clients.
If you want to speak with one of our lawyers, please call (888) 488-1391 or fill out the "Do I Have a Case?" form.
What To Do After Workplace Accident
Being a workplace accident victim can be traumatic and confusing. You need to be prepared to safeguard your well-being in the event of an accident on the job. You can navigate this challenging situation and take the necessary steps to protect your rights and well-being.
Seek medical attention: Call emergency services immediately, even if the accident is severe or the injury seems minor.
Report the accident to your supervisor or employer as soon as possible. Keep your employer updated on your situation and the expected return-to-work date.
Document the accident: Collect as much information as possible about the accident. Take photos of the scene and the injury, and write down any witnesses' names and contact information.
Consider filing a workers' compensation claim: You should contact your employer's human resources department or your state's workers' compensation board to learn how to file a claim.
Consider legal action: If you feel that your employer was negligent in preventing the accident or you are not receiving appropriate compensation or support, consider seeking legal advice from a qualified lawyer specializing in workplace accidents.
Workplace Accident Statistics
According to OSHA, workplace fatalities and injuries are a significant concern in the United States, with over 4,500 incidents reported annually. Bureau of Labor statistics indicate that in November 2020, 66.7% of American workers experienced work-related injuries, which remained unchanged from the previous year.
Although the number of workers' compensation claims has decreased, the number of fatalities has remained steady and increased by 2% in 2018, with 5,333 workers killed due to workplace accidents. Trips, slips, and falls were the cause of 16% of all accidental deaths in 2015, accounting for approximately 40.2% of all fatalities.
The leading causes of workplace fatalities are automobile accidents, falls, and violence, while the leading causes of nonfatal workplace injuries are falls and strains from lifting.