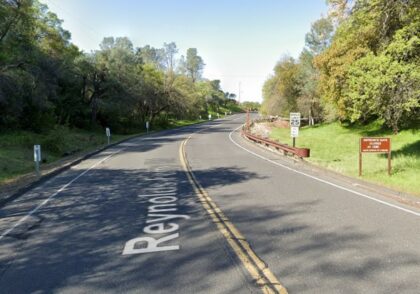 Four people were injured after a two-vehicle head-on collision in the Tuttletown area of Tuolumne County on Wednesday, May 3, 2023.
According to the California Highway Patrol, a 20-year-old man identified as Timothy K. of Sonora drove a 2005 Honda Accord eastbound on Reynolds Ferry Road, west of Highway 49, at around 40 miles per hour.
Inside the Honda car were two occupants, 19-year-old David V. of Sonora and 27-year-old Tavon H. of Stockton.
A 62-year-old driver driving a 2016 Lexus IS350, Dennis B. of Waterford, was stopped to turn in the westbound lane.
According to CHP spokesperson Officer Steve Machado, the Honda crossed the center line, and the two cars collided head-on, resulting in minor injuries to all parties involved.
The officer on the scene determined that the Honda driver was under the influence of alcohol and arrested him for felony DUI.
The investigation is ongoing.

DUI Accident Victim Lawyers in Tuolumne County
Typically, victims of DUI accidents have trouble recuperating and returning to their previous lifestyles after the incident. California's injury law covers vehicle accidents. Negligent drivers who cause accidents and injuries can be liable through personal injury lawsuits.
Accidental injuries can result in financial losses such as lost income, extended recuperation periods, and large medical bills. You can rely on our most reliable Tuolumne County DUI accident victim lawyers at Arash Law, under the direction of Arash Khorsandi, Esq., to effectively represent you in these court proceedings. Our firm has recovered more than $400 million for California clients.
If you want to speak with one of our lawyers, please call (888) 488-1391 or fill out the "Do I Have a Case?" form.
What To Do After A DUI Accident
Assume you've been in a DUI accident. In that scenario, knowing how to protect yourself and your legal rights is critical because driving under the influence is a serious infraction that can result in injury or death. The following are steps to take:
Keep your cool and avoid admitting responsibility.
Use your emergency flashers and transfer to a safe spot while waiting for the police.
Call 911 to report the accident so that an official report may be created.
Exchange information with the other driver(s).
Photograph the vehicles, license plates, and other pertinent information.
Seek medical assistance as soon as possible. Immediate medical attention can mitigate injury damages.
Inform your insurance provider.
Speak with an attorney before making a statement or accepting an insurance settlement offer.
Keep all documents related to the occurrence, such as the police report, medical bills, and the other driver's details, in one location.
DUI Accident Statistics
Drunk driving is a significant problem in the United States, causing numerous traffic accidents and deaths each year. According to the National Highway Traffic Safety Administration, around 32 people are killed in drunk driving incidents every 45 minutes.
In 2020, drunk driving deaths increased by 14%, resulting in 11,654 fatalities. Drunk driving accounted for nearly 30% of all traffic fatalities between 2011 and 2020, accounting for 10,500 deaths.
Following a 6.9% increase in 2016, the California DUI Management Information System recorded a 5.8% increase in alcohol-related crashes in 2017.
Drunk drivers endanger other drivers, passengers, and the environment by wasting approximately 2 billion gallons of fuel annually. People should restrict alcohol consumption and avoid driving after drinking to avoid drunken car accidents. It has the potential to save lives and prevent disasters for families and communities affected by drunk driving accidents.