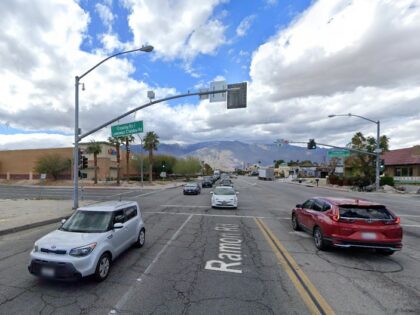 A man was killed after a pedestrian accident in Palm Springs on Thursday night, May 4, 2023.
According to Palm Springs Police Department, the vehicle struck the pedestrian around 9:45 p.m. while walking at Ramon and Crossley Road intersection.
When authorities arrived, the man was reportedly lying unconscious on the roadway. He was proclaimed dead at the scene. The coroner is yet to identify the deceased victim.
The driver, whose identity was not disclosed, cooperated with the authorities.
Drugs or alcohol don't seem to have contributed to the collision. The crash is still under investigation.
After getting blocked for four hours, the road reopened around 2:00 a.m. Friday, May 05, 2023.

Reliable Pedestrian Accident Lawyers in Palm Springs
The law in California protects pedestrians from collisions in the same way it protects drivers, passengers, and cyclists. Pedestrians injured or killed in a pedestrian accident may be entitled to file a claim against the negligent driver.
In our free consultation, experienced attorneys in our firm will analyze your case, discuss the next steps, and review the factors that may affect the settlement amount.
Our Palm Springs pedestrian accident lawyers at Arash Law, led by Arash Khorsandi, Esq., have extensive knowledge of representing accident victims. The compensation awarded to our clients totals $400 million.
Contact our lawyers by calling (888) 488-1391 or filling out our "Do I Have a Case?" form.
What to Do After a Pedestrian Accident
Keeping calm after being struck by a vehicle can be challenging. Despite that, you should remember that your actions and words at the accident scene could significantly affect your claim against the at-fault party. To prevent your personal injury claim from losing value, follow these steps:
Report the collision to the authorities and request an accident report.
You should take photos of the vehicle that hit you, the accident scene, the injuries you sustained, and any damage to your property.
Photograph the driver's license, insurance card, and license plate.
Obtain the names and contact details of any potential eyewitnesses.
You must seek medical care immediately. Ensure your doctors or primary care physicians are aware of all affected areas.
Ensure that you record your injuries, recovery, and related expenses.
Consult an attorney before speaking with an insurance adjuster or accepting a settlement offer.
Avoid sharing your accident or preceding events leading to the collision on social media.
Call us at (888) 488-1391 and discuss your car accident with one of our attorneys.
Fatal Pedestrian Accident Statistics
Pedestrian accidents are more likely to result in fatalities or serious injuries. Pedestrians are not protected during collisions.
The number of pedestrian accidents that result in injuries and fatalities on American roads is rising. Traffic-related deaths have been caused mainly by pedestrian accidents over the past few decades.
From 2007 to 2016, pedestrian fatalities increased by 27%, while other traffic deaths decreased by 14%, according to the Governors Highway Safety Association (GHSA).
More than 88 people die every minute, according to the most recent statistics. In 2017, hospitals treated 137,000 non-fatal pedestrian injuries. In 2017, 5,977 Americans died while walking in the United States.
A recent study showed that pedestrians in California have a higher possibility of sustaining injuries or getting killed than pedestrians in other states. Pedestrian accidents in California resulted in 55,000 injuries and 6,514 deaths in 2020.