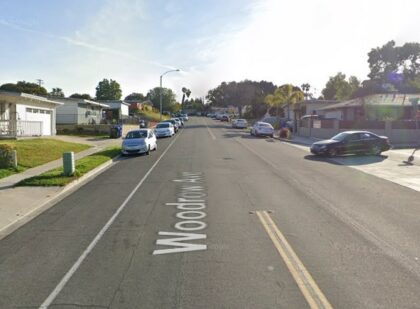 An 11-year-old boy was severely injured after being hit by a car while riding his bike in San Diego on Thursday evening, May 4, 2023.
According to the San Diego Police Department, the incident occurred before 5:30 p.m. on the 1300 block of Woodrow Avenue.
As per the report, the driver of the car, a 37-year-old woman, hit the child as he entered the lane from the sidewalk. The boy sustained fractures but is not in life-threatening condition.
The woman remained at the scene and was not suspected of driving under the influence.
The SDPD is still investigating the accident.

Bicycle Accident Lawyers in San Diego
In a bicycle accident causing injury, filing a claim for damages is possible, and having legal representation is essential. The injured party can seek financial compensation for their pain and suffering through a personal injury lawsuit.
Consulting a lawyer is advisable in this situation, as they can make necessary changes to insurance and legal documents.
You can rely on our most trusted San Diego bicycle accident lawyers at Arash Law, under the direction of Arash Khorsandi, Esq., to effectively represent you in these court proceedings. Our firm has recovered more than $400 million for California clients.
If you want to speak with one of our lawyers, please call (888) 488-1391 or fill out the "Do I Have a Case?" form.
What to Do After Bicycle Accident
Bicycle accidents can be traumatic experiences, leaving individuals with physical injuries, emotional distress, and financial damages. Knowing what to do after a bicycle accident is crucial for ensuring your safety, protecting your legal rights, and recovering from injuries. This guide will provide essential steps after a bicycle accident to help you navigate the incident's aftermath.
Check yourself and others for injuries: If you or anyone else has been injured, call for medical help.
Move to a safe location: If possible, move your bicycle out of traffic and to a secure location.
Contact the authorities: Call the police or local authorities to report the accident.
Exchange information: Exchange contact and insurance information with the other party involved in the accident, including their name, phone number, and insurance information.
Document the scene: Take photos of the accident, including any damage to your bicycle or the other party's vehicle and any injuries sustained.
Gather witness information: If there were witnesses to the accident, get their contact information.
Notify your insurance company: Let your insurance company know about the accident as soon as possible.
Seek legal advice: If you've been injured, consider contacting a lawyer to help you with your claim.
Bicycle Accident Statistics
The number of deaths and serious injuries on California roads has increased since 2010. Pedestrians and bicyclists are particularly vulnerable, with nearly a 50% increase in yearly fatalities and serious injuries for pedestrians and over 60% increase in bicyclist deaths yearly since 2010.
There has also been a 35% increase in impaired driving fatalities and serious injuries. The Office of Traffic Safety (OTS) focuses on education and prevention programs to improve road safety.
It has awarded $93.7 million in federal funding to support 415 traffic safety grants in 2021, emphasizing education and infrastructure improvements to make walking and biking safer.