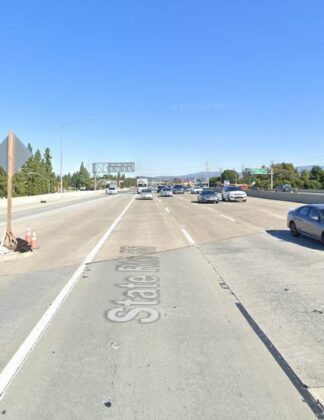 One person was injured following a multi-vehicle crash in Orange County on Friday morning, May 5, 2023.
According to the California Highway Patrol, the crash was reported at around 10:33 a.m. on the southbound California State Route 55 Freeway near Dyer Road.
As stated in the preliminary accounts, at least one person was hurt in the crash, and their current situation remains unknown.
The crash closed three road lanes and prompted the CHP to issue a Sig Alert at 10:52 a.m.
Motorists on that stretch of the highway were stuck in traffic for five miles.
No further information was available.

Reliable Car Accident Lawyers in Orange County
You can come for a free consultation if you or a loved one were injured in a car accident. Please contact us if you require legal assistance. If you have concerns or questions about your legal rights, please contact our office anytime.
Our reliable Orange County car accident attorneys at Arash Law, led by Arash Khorsandi Esq., have the recognition and vast experience to advocate for accident victims, with awarded compensation totaling $400 million as of yet.
Contact (888) 488-1391 or complete the "Do I Have a Case?" form on our website to schedule a free consultation with one of our lawyers.
What To Do After A Car Accident
Road accidents can happen at any time and anywhere. This implies that we should always be prepared for whatever comes our way. Those who have been through catastrophic circumstances recognize the importance of preparation. Once you know what to look out for, you can defend yourself.
Please contact us if you have questions. We welcome your call at (888) 488-1391. Most people will require assistance following a significant accident. The following are some steps that you or the victim's relatives can take:
Relax and gain some perspective.
Check for injuries first, then others.
If possible, move disabled vehicles to the side of the road to ensure your safety.
Look for a secure and safe location.
Call 9-1-1 and provide details, but never accept blame.
Exchange contact information with the other driver(s).
Photograph the cars involved, license plates, and other pertinent information.
Contact your insurer and inform them of the situation.
Contact the claims adjuster at your insurance company. However, you should not sign anything without consulting a lawyer.
Please contact our firm if you or a family member have been injured in a car accident.
Multi-Vehicle Accident Statistics
Car accidents account for most accidental deaths and injuries in the United States. Automobile accidents also cause ten million injuries and two million deaths each year.
According to the National Safety Council, there were 8.3 percent more fatal automobile accidents in the United States in 2020. This followed a three-year downturn. In 2019, 39,107 people were killed in car accidents. The following year, 42,338 people died.
Furthermore, 3,847 people were killed in car accidents in California in 2020. Multiple cars were involved in over half of all fatalities (1,587, or 41% of all crashes). Single-vehicle incidents caused the most fatalities (59%).