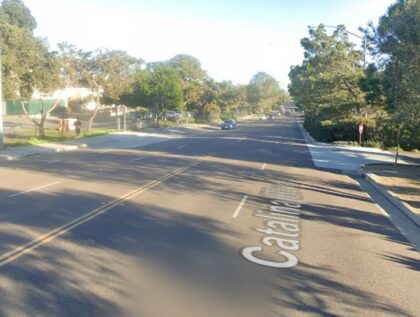 Two bicyclists, both 57 years old, were injured in a bicycle collision in San Diego on Friday morning, May 5, 2023.
San Diego Police said the incident occurred before 10 a.m., north in the 400 block of Catalina Boulevard in Point Loma.
The report indicates that one of the bicycles collided with the other, causing both cyclists to sustain injuries that were deemed serious but not life-threatening.
Following the incident, emergency responders took both individuals to hospitals for medical treatment.
The investigation is ongoing.

Bicycle Accident Lawyers in San Diego
If you or a loved one is involved in a bicycle accident in California and suffer injuries or loss of life, you could receive financial compensation. Filing a lawsuit for damages may be possible if another party's negligence caused the accident.
A free initial appointment with our lawyers will be arranged to discuss legal options and advise on any factors that could reduce the compensation obtained from a settlement.
You can rely on our most reliable San Diego bicycle accident lawyers at Arash Law, under the direction of Arash Khorsandi, Esq., to effectively represent you in these court proceedings. Our firm has recovered more than $400 million for California clients.
If you want to speak with one of our lawyers, please call (888) 488-1391 or fill out the "Do I Have a Case?" form.
What to Do After a Bicycle Accident
Bicycle accidents can be traumatic and life-changing events that may result in injuries, property damage, and financial losses. If you are involved in a bicycle collision, taking the appropriate steps to ensure your safety, protect your legal rights, and recover from any damages is essential.
Knowing what to do after a bicycle accident can help you take the necessary actions to receive the compensation you are entitled to. In this context, we have compiled a list of steps after a bicycle collision.
Check yourself and others for injuries and call for medical help if necessary.
Move to a safe location away from traffic if possible.
Contact the police or emergency services to report the accident.
Exchange contact and insurance information with the other party involved in the accident.
Take photos of the accident scene, including any damages or injuries.
Gather witness information, if possible.
Notify your insurance company and provide them with all relevant details.
Seek medical attention even if you don't feel pain or discomfort immediately after the accident.
Contact our reliable San Diego bicycle accident lawyers to help you with your claim and protect your legal rights.
Bicycle Accident Statistics
Since 2010, the number of deaths and serious injuries on California roads has risen, with a particular increase in vulnerability for pedestrians and bicyclists. Pedestrians have experienced almost a 50% increase in yearly fatalities and serious injuries, while bicyclists have suffered over a 60% increase in annual deaths.
Furthermore, impaired driving fatalities and serious injuries have increased by 35%. To address this issue, the Office of Traffic Safety (OTS) is focused on implementing education and prevention programs to improve road safety.
In 2021, the OTS awarded $93.7 million in federal funding for 415 traffic safety grants, prioritizing education and infrastructure improvements to create safer environments for pedestrians and bicyclists.