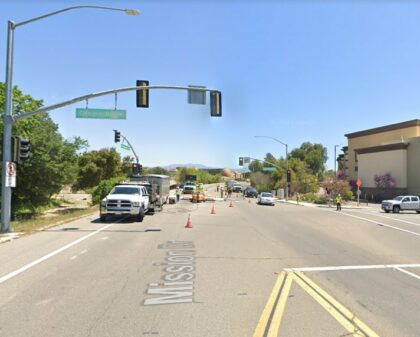 A 69-year-old man died after getting hit by a car while crossing State Route 246 in Buellton on Friday midnight, May 05, 2023.
The California Highway Patrol reported that near the Chumash Casino Resort in Santa Ynez at around midnight, a pedestrian trying to cross State Route 246, just west of Casino Drive, was hit by a pick-up.
The victim, Robert M., was running in dark clothing when he was hit by a 2011 Ford F-250 pickup heading westbound at 40 mph. The driver, 71-year-old Robert L., tried to slow down but failed, hitting the victim with the front right side of the vehicle.
Robert M. was taken to Santa Ynez Cottage Hospital, where he succumbed to his injuries and died nearly an hour later.
The authorities have ruled out alcohol as a factor and are still investigating the cause. The Chumash Casino provided surveillance footage of the accident to the authorities.

Pedestrian Accident Lawyers in Santa Barbara County
If you or a loved one were injured or killed in a car accident, you could seek compensation by going to court or through an insurance settlement. You can consult our lawyers before anything else to avoid unjust compensation.
During this free consultation, one of our lawyers will assess your case, plan the following steps, and discuss anything that might impact the settlement offer.
Our reliable Santa Barbara County pedestrian accident lawyers at Arash Law, led by Arash Khorsandi, Esq., have received recognition and awards for his work for accident victims, including $400 million in settlements.
If you want a free consultation with our legal team, call us today at (888) 488-1391 or complete our "Do I Have a Case?" form online.
What to Do Following a Hit-and-Run Accident
Death or injury from traffic accidents may be shocking, but we are here to support you.
A handy online form is available on this page. It will help us prepare for your claim and plan the next step during your free consultation with our experienced lawyer. Please refer to this guide for the best ways to safeguard your rights.
Remain calm and stay focused.
Contact the police immediately, and ask for an accident report.
Keep a detailed record of everything, including your injuries, the weather, the road conditions, and the car that hit you.
Gather the names and contact information of all possible witnesses.
Keep a notebook to record your injuries and the healing process. Describe how you're feeling, the treatments you're receiving, and the cost.
Before speaking with a lawyer, do not negotiate with an insurance company or accept a settlement offer.
Refrain from sharing anything concerning accidents or how they happened on social media.
Consult an experienced California pedestrian accident lawyer immediately.
Pedestrian Accident Statistics
Based on the Governors Highway Safety Association's data, traffic deaths decreased by 14% between 2007 and 2016, but pedestrian fatalities increased by 27%.
In 2017, at least 137,000 people were sent to hospital emergency rooms for pedestrian injuries. In 2016, there were 5,977 pedestrian fatalities in the United States.
In 2012, California had the highest rate of pedestrian deaths and serious injuries. Over 14,000 people have been seriously hurt, including 893 fatalities.
Pedestrians are more vulnerable than drivers; when they do not give way, it almost always results in injuries.